Home

>

Apps

>

Groups

>
Help for my android controlled pick and place robot?
Question asked by AKSHAY SINGH in #Gadgets on Feb 28, 2019
guys, I am facing a lot of problems with my android project. I am facing the problems from my connections itself. I don't know the python coding language. so if any of u guys can help me with the coding and the connection which means almost with the whole project, it would be nice and I will be inn your debt. I am from INDIA.
AKSHAY SINGH 
contact no:8075665931
Posted in:
#Gadgets
Akshay, how about asking coding related questions and get help from fellow engineers? We can't help if we don't know what progress you've made so far, what problem you are facing (details) and what can we help with.
U CAN HELP ME WITH MY CODING AND CONNECTION CIRCUIT. I WILL BE POSTING THE BLOCK DIAGRAM OF MY PROJECT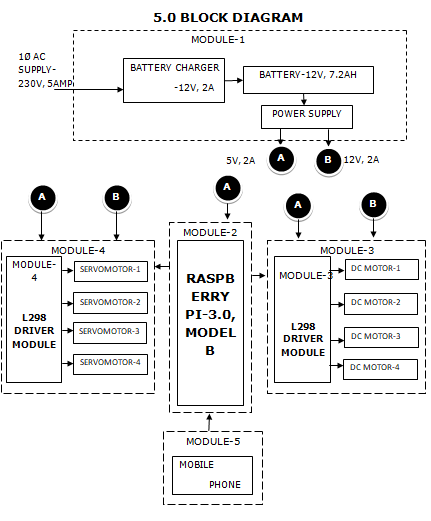 Akshay, for anyone to help you; they must clearly understand the problem you are facing. It will be your job to explain exactly where you are stuck, what problem or difficulty you are facing, maybe show them the attempts you've made. That is if they understand the problem you are facing; they''ll be willing to help. No one will really spend time in asking you questions to understand your problem. That's how it works online. 
Simply posting your block diagram doesn't give us anything. There's no Python code you've shared and we are not sure how to help you. Take a moment to write detailed information about the problem you are facing so that someone will help you out. All the best!