Google's Latest "Jamboard" Offers A Large High-Resolution Digital Whiteboard
It's a regular for me, to sit in front of the half-cleaned whiteboard, every day, from 9:30am to 5pm. Probably, most other engineers sit once or more before them to successfully establish a deal, commemorate a class, meet the expected results. Being one of the most integral part of such group efforts, it couldn't stay hidden from Google's eyes. The tech-giant has recently unveiled their collaborative digital whiteboard on G Suite platform to modernize and enclose the world with the cloak of virtual technology.
They named it the Jamboard - a global media to discuss and contribute. Ported to the cloud-world, it will be way easier to handle all your ink-smudged drawing and written scratches to mix with each other and come out as the delivery product. According to their official release, it adds another angle to the real-time collaboration found in G Suite. Although it's a machine, you can still be connected to the jam outside with your companion application suit available for smartphones and tablets.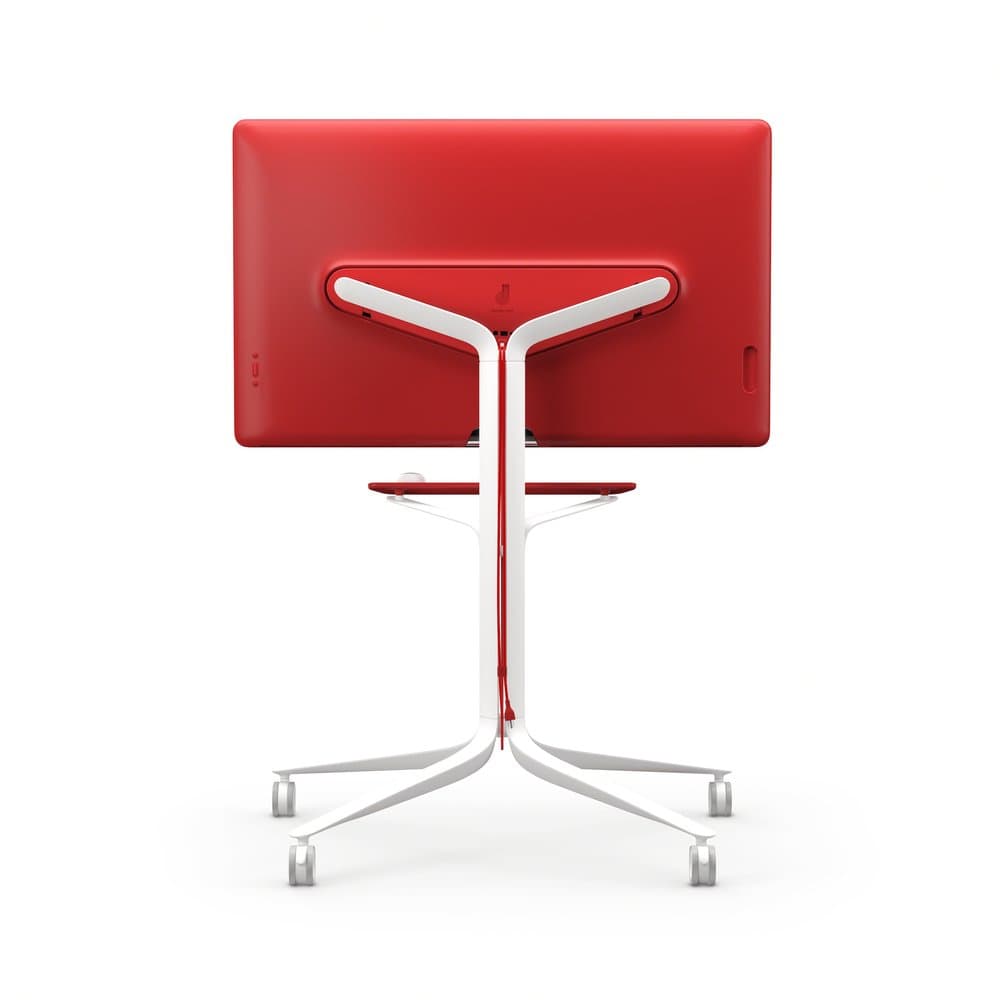 The "Jamboard"
​
The most powerful tool being the internet, Jamboard can directly pull the right contents and images from the web corresponding to your requirements. Through this application, all on-board google sheets, documents and slides will come at your service. Plus the device is already equipped with sticky notes, stencils, and other intelligent applications such as handwriting and shape recognition. Furthermore, expectedly this saves you from the hassle of taking important notes before your boss erases the picture as it syncs with your personal google drive account.
The high-end instrument comes packed with a 55-inch 4k display with contemporary touch response time. The screen, being suitable for the precision drawing, it can differentiate between different stylus inputs without an aid. Getting further, you can easily wipe off the board using hand just like old whiteboards. Unlike other smartboards or work essentials, the product might be offered in less than $6000. If you or your company wants to try, you can sign up for the early adopter's program available on their site.
Source:
Google

Superb idea.waiting for a video on jamboard and its features in detail
Only logged in users can reply.