Google's Android One - A Q & A Analysis
If you went to bed early last night you would probably missed the biggest event on the Google calendar,
the Google I/O keynote
. As Google delivered some expected news as well as some unexpected ones, the smartphone market in India received a fresh lease of life with the announcement of the company's Android One smartphone platform. While Google remained tight-lipped on the specifics, it gave a sneak preview of what about happen in the Indian subcontinent this fall. So without any delay let's dive straight in and answer some of your queries regarding Android One.
What Is Android One?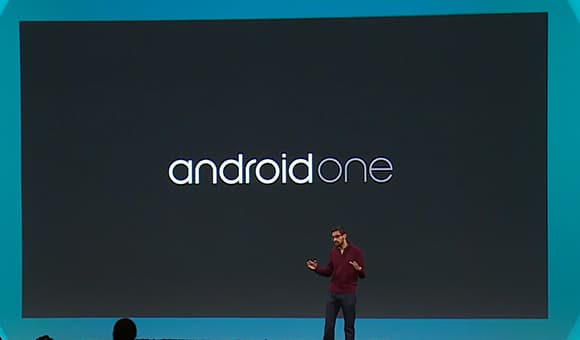 ​
Android One
is Google's attempt to help smartphone manufacturers in developing countries manufacture entry level devices that offer superior performance. In this initiative the designers have build a set of hardware reference boards that shall be distributed among its OEM partners. The OEM designers then have the option to select the right components from their suppliers and mass produce the smartphone. The smartphones which are part of this initiative will run stock Android but with virtual pre-install folders for OEM and carrier partners. Android One phones will have access to Google Play and receive software updates. Currently, Google has chosen Micromax, Karbonn and Spice Mobiles to make Android One smartphone.
What Features Can Be Found On An Android One Smartphone?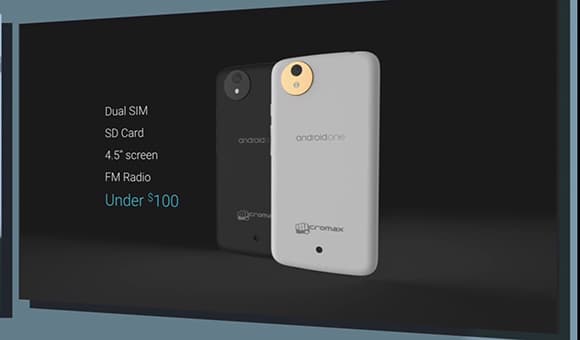 ​
On the stage, Google SVP Sundar Pichai showed Micromax's version of Android One which has a 4.5inch screen, dual SIM functionality, microSD card slot and a FM radio. Karbonn and Spice Mobile handsets will also have the same features.
Why Did Google Start The Android One Initiative?
Unlike Apple who has the control over hardware and software, Google never had any, at least in the beginning. When various manufacturers took the OS from the company and built their devices which managed to sold in millions, Google had a brainwave. It decided to rope in select manufacturers who would build class leading hardware and run stock Android without any garnish. Thus began the Nexus program, but even if the devices were very good they never managed to get to the masses because of their costs. Google by then had
acquired Motorola
and after the debacle of
Moto X
and Moto Maker in the US it started focusing on other markets, like India. This gave us affordable hits like
Moto G
and
Moto E
. But then the company suddenly decided to
sell Motorola to Lenovo
because it suffered $248 million operating loss in 2013. Google learnt its lesson and decided not to invest in manufacturing devices because it was extremely risky business. So keeping developing countries like India in mind it started the Android One program. This will ensure that phones being made by regional manufacturers have the minimum standards needed to enjoy a smooth Android experience. Our readers know how troublesome it is to run an
operating system on varied configuration
.
How Will This Benefit Regional Manufacturers Like Micromax, Karbonn and Spice?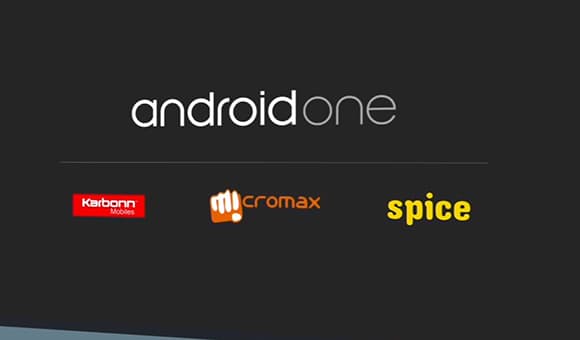 ​
In our article about the
Moto E
, we had said that the phone had managed to send a shiver down the spine of these companies by offering better software and hardware at low rates. But here is a thing that we never realize about smaller companies; they do not have big and efficient research and development departments that can keep up with the competition from bigger players. In their effort to quickly launch a new smartphone in the market they make some mistakes. The phones they make do not have the power to run Android in a smooth manner and the skins that they put on the OS manage to deteriorate the situation further. This means that Android gets a bad reputation among the public.
Have you ever thought why iOS devices are so much stable than their Android counterparts? The reason is simple, the developers at Apple know what kind of hardware they have to run the OS on and since there is just one hardware configuration they are able to program the OS in such a manner the hardware never struggles to cope up with system requests. In the Android One program, since Google develops the hardware design they know what they are up against and since the companies aren't allowed to put their own spin on the OS, they do not have to spend time and money in coding updated version as they can get it directly from Google itself.
What Google Failed To Tell Us?
While the idea of getting a stock Android phone within a hundred dollars has put a smile on the faces of the budget conscious customers, we here at CE have noticed some glaring omissions in the announcement. Questions to answers such as
- Will all the smartphones made under this program have same innards or different ones?
- How long will this association continue?
- Up to what time will Google provide software support?
- Will KitKat get upgraded to Android L?
- Is there also a minimum build quality standard for the phone's body? Or we have to deal with what they company chooses to offer us? Gorilla Glass is standard or not?
While we hope to get the answers to these questions in the coming months, we would like you to weigh in on this and discuss the topic. Head over to the comment section now and leave your replies.
Image and News Courtesy:
GSM Arena

Update(30/6/14): Google Android One phones will have MediaTek SoC processors.
Chaitanya Kukde

Update(30/6/14): Google Android One phones will have MediaTek SoC processors.
This was the thing I was fearing the most, MediaTek chipset. Then this phone will be same to those phone which are already being manufactured by the regional smartphone makers. The camera quality especially will not be up to the mark. My final verdict though will be reserved until I hold a Android One in my hands and test it.
PS:
@Chaitanya Kukde
Thanks for informing mate. 😀
Only logged in users can reply.