Google Won't Allow Amazon Fire TV Devices To Access YouTube From January 1st
Amazon and Google are in a tumultuous relationship and signs of discord have reached their peak as Google has stated that it won't allow Amazon streaming devices such as Fire TV and Fire TV Stick from accessing YouTube from January 1st 2018. Google has already made its intentions clear by blocking YouTube access from the Amazon Echo Show which is currently being sold in the US and can be described as an Alexa equipped Echo speaker with a 7inch display. Now Google has been unhappy with Amazon using its YouTube service on its devices and this was the first step to make Amazon agree to its demands.
When the media reached out to Google about its decision to forbid YouTube on Amazon Fire TV and Fire TV Stick, the latter's representatives stated the following reasons. They said that Google has been in talks with Amazon to ensure that both of its customers get access to each of their services irrespective of their platform. They say Amazon is not playing fair with Google. They point out that Amazon does not have the Prime Video app for Google Chromecast devices and its website does not sell Google products like the Chromecast and Google Home. The last nail in the coffin was the fact that Amazon has stopped selling Nest devices a couple of months ago. As you might know Nest is now a Google subsidiary.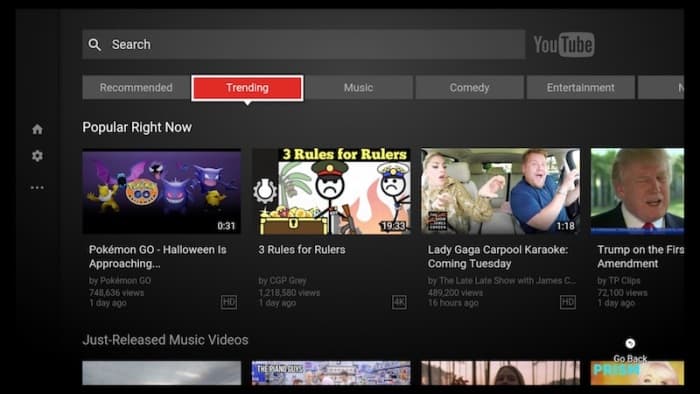 ​
While the above paragraph might convey the facts from Google, we are guessing that YouTube ad revenue had something to do with it too. If you own a Fire Stick you know that it runs a modded web interface of Google and when you play videos on it, you seldom get ads. Google is miffed by the fact that it is losing ad revenue from Fire TV which was the best selling streaming device in US and India. Amazon's decision of not selling the Google Chromecast and Apple TV (both of which have dedicated YouTube apps) has further strained the relation between Google and Amazon.
Amazon on the other hand points out to the fact that Fire TV, Fire TV Stick and Echo Show access the web version of YouTube which is free to access without any restriction. Amazon says it is disappointing to see Google selectively blocking access to an open website. Amazon on its part is trying to sort things out with Google. If they manage to reach an agreement chances are you will still get to watch YouTube on Amazon devices after December 31st. Sadly if they do not reach an agreement you will have to mirror your smartphone on to the Amazon streaming device to watch YouTube on the big screen.
Source:
Engadget

Such stupidity of both Google and Amazon for not being fair competent. Just like Airtel barred Jio incoming calls to Airtel in initial days of Jio launch to keep customers.
Satya Swaroop Dash

you will have to mirror your smartphone on to the Amazon streaming device to watch YouTube on the big screen.
Even screen mirror can be disabled. Jio has already disabled screen mirror from Jio Tv app.
Only logged in users can reply.