Google Maps v9.49 allows you to track your car in parking.
Google is experimenting a lot with its Maps app. After inclusion of cab booking feature, the latest beta release of Google Maps app support a type of parking aid which can bring relief to those who usually forget the parking spot of their car. In present state of cities, where parking spaces are flooded with cars, being unable to locate a single car is a real problem. This update allows you to mark the parking location of your car on the map by pressing a blue button present in the latest version. After doing so, a 'P' marker represents your car on the map.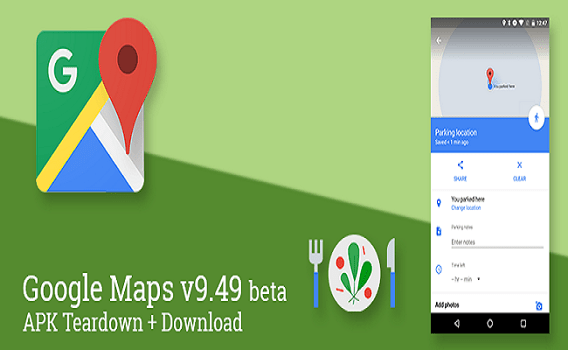 ​
So far, iPhone users had an advantage as Apple Maps already has a similar feature inbuilt. It utilizes Bluetooth connection between smartphone and the car to pin point its location. Now, finally Google is here to address the problem for android users. The benefit goes only to the android users as the update is not available for iOS as of now. You can also add notes including street no., parking lane etc. along with pictures of the locality with the 'P' marker to help you in finding your car quicker.
The updated Google Maps also includes a feature which times your stay in the parking. As soon as you leave your car a preset timer starts. When it hits zero, a push notification is sent on your phone alerting you about the timeout. Such a feature can come in handy if car stays in a temporary parking area (like two-hour parking). This update is not yet available on Play store as it is still in its beta phase. But you can download it from
APKmirror
if you want to give it a try.
Source:
AndroidPolice
,
Google+
A solid multi-level parking support would be awesome; but I think that's not possible with existing GPS technology (that can't accurately figure out your vertical position).
Only logged in users can reply.