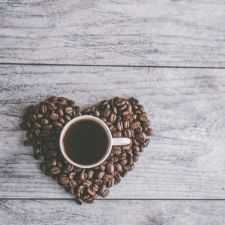 Coffee Room
Discuss anything here - everything that you wish to discuss with fellow engineers.
12763 Members
Join this group to post and comment.
Genetic Engineering - What is it all about?
CEans,

I was wondering if anyone of you can talk about Genetic Engineering. What exactly do genetic engineers do?

I bet this discussion will clarify lots of doubts that most of us have about this interesting engineering discipline.
Oh Biggie, you are going to make me visit my microbiology past?!😔

Laugh, give me some time & I can post a nice narrative for you.
Oh yes, we've Gohm! 😀

Looking forward to your narrative. I'm sure it will be helpful to lot of people who visit CE!
Gohm, you were a biologist before you were a mechanical engineer? 😛

I dont think there is an exclusive Genetic Engineering disclipline.. its probably a subset of some bio engineering.
Yep, it might be a subset of some bio engineering. Let's wait for Gohm to enlighten us.
Well, every single genus, species, individual is characterized by it's genetic makeup. We all know very well now that it's our genes that determine every aspect of our nature. And we also know the chemical composition of genes (Remember the helical structure that you read about in high school?)

Now what if we take an organic subject and slightly alter it's genetic makeup. This way we should be able to alter it's nature. This is what's called genetic engineering. Examples would be a philanthropist inclined on eradicating world hunger trying to alter the genetic makeup of potatoes to make it grow bigger in size or a military organization trying to create the ultimate super soldier (Like Goblin from the Spiderman Movie).

Hope this is of help.

Thank you Vissin this answers a lot of questions in my mind

So, is the Genetic engineer a doctor or engineer?
MaRo

Thank you Vissin this answers a lot of questions in my mind

So, is the Genetic engineer a doctor or engineer?
Let us first define a doctor
A doctor is anyone with a doctoral degree in a particular subject. It is incorrect to refer to a person with a medical degree as doctor but since 19th century physicians are being called doctor and with passage of time this belief has become stronger. I assume here you mean the medical profession.
An Engineer is a person who solves problems. They apply the laws of nature discovered by scientists to solve problems or create something new that would be helpful for people in other professions.
Therefore considering all views I think that a genetic engineer is an engineer. The laws governing the genetics of a person remain the same. A genetic engineer works in the boundary of these laws to produce things that would help doctors in fighting some diseases, farmers to produce better crops eg the genetically modified rice called Basmati, and other such applications
Going a little off topic.. did the word "engineer" exist as a verb before it was a noun? I'm quite curious.. everyone who can produce solutions can be classified as an engineer: doctor (diagnosis) or businessman (strategies) 😀
Actually, this is backwards. Physicians have been called doctors or doc way before PhD level education. Physicians being one of the first graduate or upper level education degree fields that is how doctorate was tied into the education process.
Ash, yes, I studied microbiology.
As to genetic engineering, I do not consider it a correct usage of engineering term, it is really genetics. Bio engineering is indeed a type of engineering though. Geneticists deal with the study, development and effects of alteration of DNA, RNA & the genome. Geneticist would deal with disease, age and alteration for feature augmentation (basmati rice, red delicious apples or albino mice) Working completely with natural media, albeit in maybe an unnatural setting. To be engineering, it would need to involve artificial or unnatural media to the natural cellular process. This would be the study of bio engineering which is working to merge engineering with biology. Currently in the organ/limb augmentation/replacement stage. Maybe possible in the distant future to successfully delve into the cellular level via nanotechnology. I also checked with my sister who is an established bio chemist dealing with protein synthesis and she also agreed that it technically is not correct to label genetics and micro/cellular biology as engineering.
raj87verma88

Let us first define a doctor
A doctor is anyone with a doctoral degree in a particular subject. It is incorrect to refer to a person with a medical degree as doctor but since 19th century physicians are being called doctor and with passage of time this belief has become stronger. I assume here you mean the medical profession.
An Engineer is a person who solves problems. They apply the laws of nature discovered by scientists to solve problems or create something new that would be helpful for people in other professions.
Therefore considering all views I think that a genetic engineer is an engineer. The laws governing the genetics of a person remain the same. A genetic engineer works in the boundary of these laws to produce things that would help doctors in fighting some diseases, farmers to produce better crops eg the genetically modified rice called Basmati, and other such applications