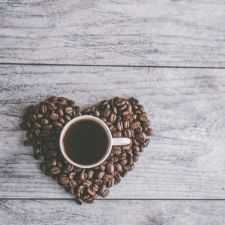 Coffee Room
Discuss anything here - everything that you wish to discuss with fellow engineers.
12760 Members
Join this group to post and comment.
GAudi - Google to index audio on the web!
Via:
Official Google Blog: Google Audio Indexing now on Google Labs
Nearly two months ago, we introduced the Google Elections Video Search gadget on iGoogle, a tool that transcribes and indexes the spoken content on YouTube's Politicians channels. It didn't take long for folks to find some creative ways to use it! Now it's possible to enjoy this technology in a bigger way: We just launched Google Audio Indexing (aka GAudi) in Google Labs. The dedicated site offers more features, such as "search within video" and "sharing," and a more robust user interface.

As with all things in Labs, we will continue to experiment with new features. So whether you care about flip-flopping, the glass ceiling, change or taxes, we'll keep working to provide the most relevant results for you.
What say, CEans?
Whoa.. videos are transcribed? Is it automated? 😛
For 6 months We've started implementing this idea

This is my graduation project this year we've the Idea along time ago, it was brand new idea in the industry, now I'll be cloning google.

So sad😔
😔

We should turn CE into a company as soon as possible so that we actually get these things done, before anyone else in the world does it. Ha!
Biggie, why don't you register CE as a company in India? 😉
(spam) Shall we take it *offline*, Ash? 😉 (/spam)
Secrecy is very important & I don't trust Internet as safe communication media anymore, You come Egypt guys or we go to India, but over Internet we can't they all watching us we always go to google to ask for new piece of information, they can know what we are doing,,I'm SO PISSED 😡

There are a lot more ideas, but we have to be in one country. one room.
Yep, essentially under one roof [read: company]. We'll do it, we've no option!

Oh yes, Google knows everything that's on the computer. Don't forget that.