CrazyEngineers V4: Early Access
We are developing the next version of CrazyEngineers. If you wish to receive latest updates and early access, click the link below.
Home

>

Apps

>

Groups

>
Future is Electric Vehicles
Question asked by Shalini K in #Automobiles #Career Help on Feb 11, 2021
EVs are going to change the history of auto industry in the coming years. To be a part of this transitioning phase and understand the underlying concepts related to EVs, join our training program on Basics of Electric vehicles.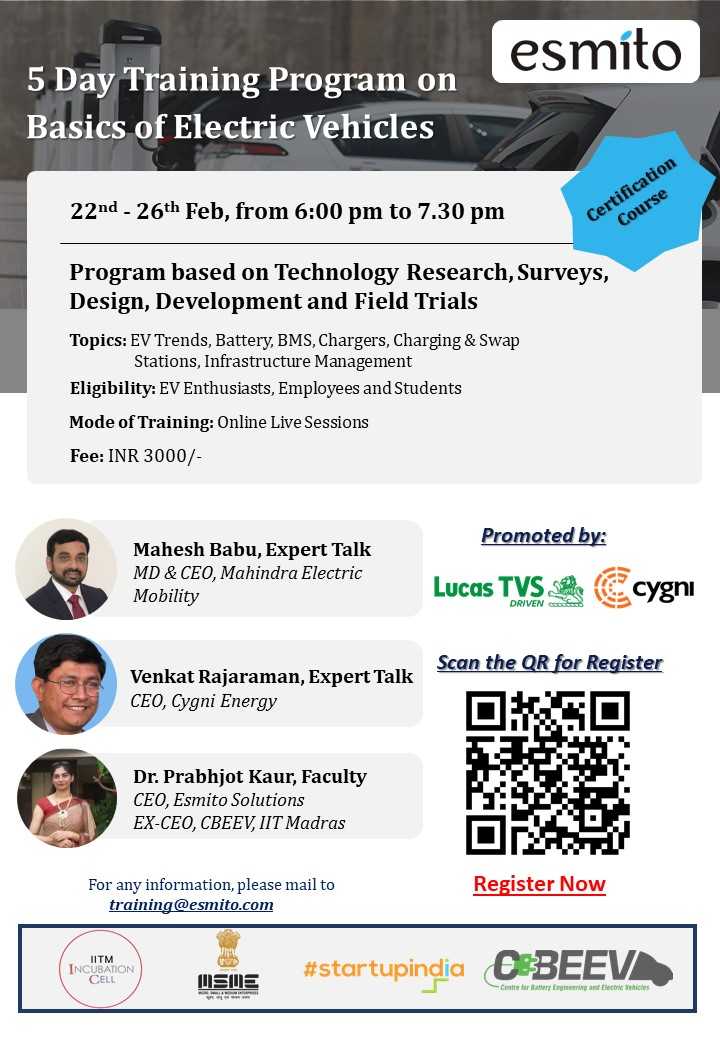 Posted in:
#Automobiles
#Career Help