From The Labs of Imperial College – World's Most Heat Resistant Compound
Researchers at Imperial College, London, have found the world's most heat resistant compound that manages to tolerate temperature as high as 4000 Kelvin. Tantalum Carbide (TaC) and Hafnium Carbide (HfC) are the compounds that paved the way behind this new research. Dr. Omar Cedillos Barraza, who is currently doing his Phd at Imperial College, London, is one of the minds involved in this discovery. His paper titled
'Investigating the highest melting temperature materials: A laser melting study of the TaC-HfC system'
which has been published in the journal
Nature, Scientific Reports
contains full details about this discovery.


Images of the Laser-melted samples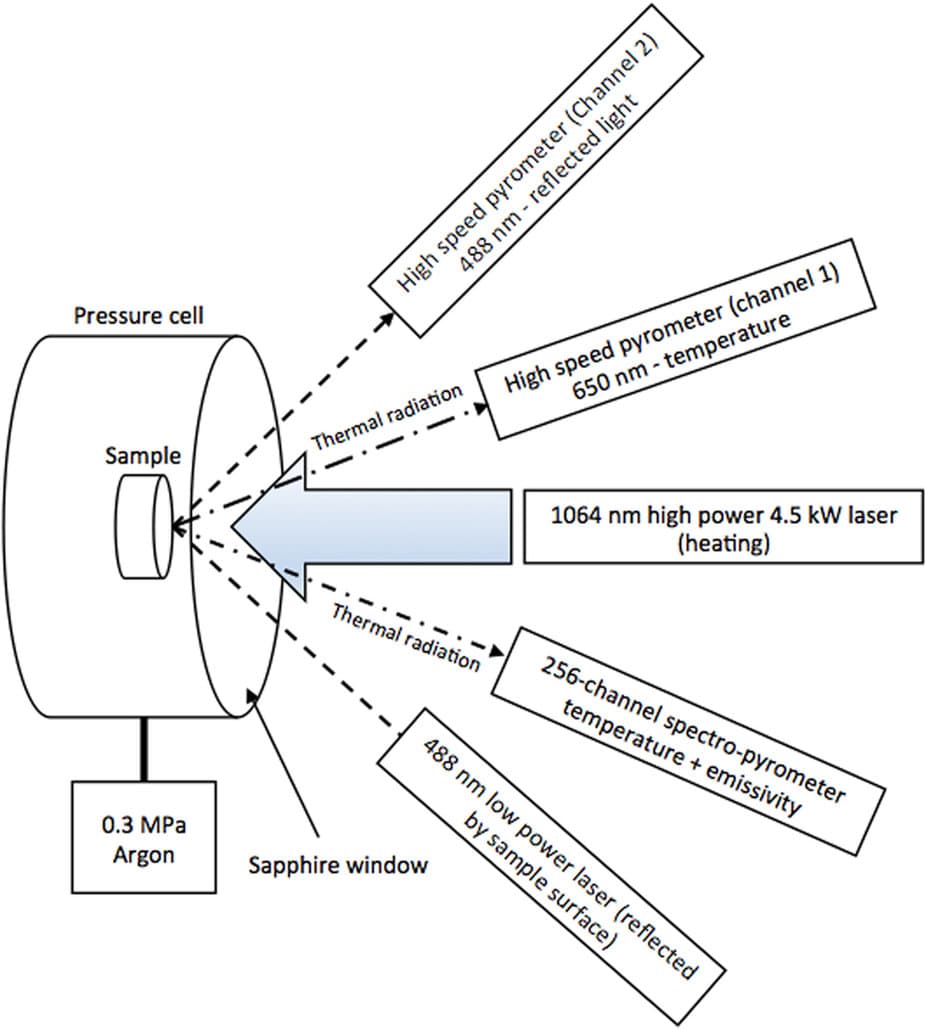 Laser-System For Testing of TaC-HfC Compounds
​
Tantalum Carbide and Hafnium Carbide belongs to the class of ultra-high temperature refractory ceramics. Experiencing and tolerating high temperature is one of their key properties. This allows them to find their place in high temperature applications such as fuel cladding in the super-heated environment of nuclear reactors or in thermal protection systems on high speed vehicles. However, their melting point was hard to be found out in laboratories till Dr. Barraza and his team came up with a solution. They used lasers to design sophisticated high-temperature heating system for testing the melting points of compounds TaC , HfC and their mixture respectively. The observations revealed that these compounds melted in the temperature range of 4041-4232 K, with HfC having the highest and TaC having the lowest values. But the mixture HfC 0.98 - TaC 0.02 won the title of the World's most heat resistant compound by exhibiting a melting temperature of 4232 +/- 84 K.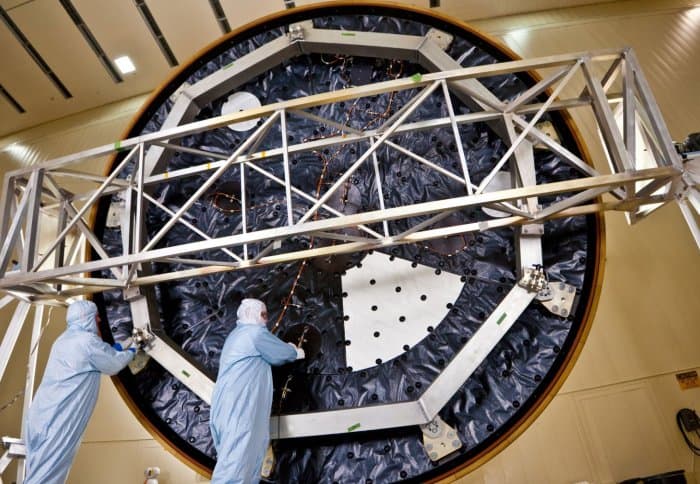 Engineers Using Heat Shields For Space Crafts - Image Credits - NASA
​
Researchers revealed that these compounds can find application in designing heat resistant materials for hypersonic flight vehicles. All the flights that belong to the hypersonic categories have sharp conical tip and leading edges to maximize the flight's performance. However, that causes generation of huge amount of heat because of the friction with the atmosphere. TaC-HfC compounds can allow flights to withstand these heat and could also allow the making of manned- hypersonic flight vehicles, which have not been tested till now. Dr. Barraza and his team are now trying to study more of HfC 0.98 properties to find their applications in designing space vehicles and future manned hypersonic jets.
Source -
Imperial College, UK
Image Source -
Nature
Be the first one to reply
Only logged in users can reply.