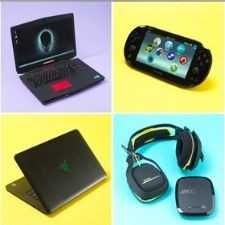 Gadget Geeks
Discuss all electronic gadgets - ask questions, doubts, troubleshooting tips et al. to fellow gadget geeks.
512 Members
Join this group to post and comment.
ForcePhone From University of Michigan Brings Apple's 3D Touch Tech To Any Smartphone
The highlight of Apple iPhone 6S was the inclusion of 3D Touch. With the help of 96 3D Touch sensors on the smartphone you were able to peek and pop into apps by tapping lightly or forcefully on the iPhone 6S' screen. While this technology was absent from Apple's latest creation, the iPhone SE some folks from University of Michigan have brought this technology to every smartphone there is. Say hello to ForcePhone, a software solution that brings force-sensitive touch capabilities to any mobile device. With ForcePhone you can now push on your screen a little bit harder and the phone will be able to pick up the change in pressure and act accordingly.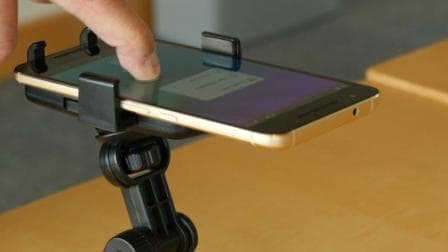 ​
The speciality of the ForcePhone technology is that you do not need special screen or built-in sensors in the smartphone. ForcePhone leverages the mobile device's microphone and speaker, two components which are present in every smartphone in the world. The software of ForcePhone instructs the phone's speaker to emit a sound of frequency greater than 18 kHz which is inaudible to the human ear. The vibration caused by the sound can however be picked up by the microphone of the mobile device. When a user presses his/her finger against the screen of the mobile device it causes the pitch to change accordingly. The harder the press, the greater is the change in pitch. These changes in pitch are picked up by the microphone and the software installed on the phone translates them into commands.
With the help of ForcePhone you can preset different functions corresponding to different press patterns. You could conceivably program a touch pattern to activate an emergency call or change music playing on the smartphone. The makers of this technology Kang Shin and Yu-Chih Tung have previously created software solutions like BumpAlert which alerts you if you are going to bump with other pedestrians while using your smartphone and EchoTag that automatically performs tasks for you when your phone is away from you.
The creators of ForcePhone are going to showcase their creation at the MobiSys conference in Singapore from June 27th to June 29th.
Source:
University of Michigan
via
Engadget