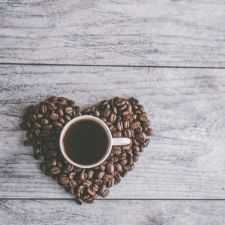 Coffee Room
Discuss anything here - everything that you wish to discuss with fellow engineers.
12832 Members
Join this group to post and comment.
Flipkart.com Acquiring LetsBuy.com - What Went Wrong With LetsBuy?
According to
pluggd.in
flipkart.com is ready to acquire the direct ecommerce competitor letsbuy.com. This acquisition, is going to make the Indian e-shopping scene more interesting as the world online retailer heavyweight Amazon is also entering India and has already launched the Junglee.com service. But what really made letsbuy drop its weapons and sell itself off to the competition? Well, I think the major reason is their pathetic (yes!) customer service and flawed delivery model. E-commerce operators in India need to understand that people buy online for the 'experience', not just for the heck of buying online. LetsBuy was pretty aggressive on advertising and had brands like Samsung trust them for the launch of smartphones and tablets (remember - the original samsung galaxy tab was only available with letsbuy?).
I think letsbuy was too quick to raise lot of money from the top brand VCs (Accel invested over 6mn in the company). Once you've lot of VC money and don't really have a plan how to utilize it; you are motivated to bring in more customers; without really making your current customers happy. That's one point, I believe Flipkart did very well. I still go to flipkart to buy stuff online because my first impression with them was more than amazing! I ordered a book online with them and it was delivered within two days while the website said they'll deliver it in 3-4 days. I was impressed and Flipkart has not failed me yet. No wonder I turned a Flipkart evangelist and started talking about the website to every online buyer I met.
LetsBuy, on the other side was a bummer! If anyone's interested, read my experience of shopping online with letsbuy here:
Let's Never Buy From LetsBuy.com.
That page ranked very high on the search engines whenever people searched for letsbuy customer care and I had letsbuy team wanting to 'talk to me' about it.
It now looks almost clear that the Letsbuy investing companies are forcing the sale. I'm not aware of the price Flipkart's paying; but they've scored high on killing the competition; without really doing a thing about it!
Flipkart's surely getting ready for the big boss Amazon (aka Junglee). What do you think about this acquisition? If anyone knows the details of the deal, please share it here.
I gone through your link... It seems lots of people facing problem with letsbuy.
I never heard any problem with flipkart, already purchased 10 items and all item delivered withing 2 days except one in 4 days.
May be flipkart is buying letsbuy to increase inventory and market penetration but they need to maintain their best quality and low price like current days. Otherwise there are lots of player like futurebazaar and homeshop18 are there.

I have used futurebazaar too and they provided very good service.
there is an intance when,Once my friend ordered 4GB pendrive futurebazaar send him 2gb. On complain they replaced item within 5 days.

So its matter of quality,packaging and low price, What everyone wanted from Flipkart.
Even though never bought a single piece from Letsbuy.com, But it is a good move by flipkart.
Flipkart rocks.
By the way, I just got the news that Flipkart acquired LetsBuy.com for cool $30 million. LetsBuy's current employees will become a part of Flipkart; but continue to function independently with Flipkart's technology.

I expect the Indian e-commerce to get even more interesting now. I wonder how the other competitors in the industry are going to view this development. With Flipkart's growing brand and a new PR story coming out every alternate day, other players are sure finding it tad difficult to acquire customers.
@Big_K..You are absolutely correct. India is taking some bold turns on webspace. Previously heard about way2sms, now flipkart. Keep going INDIA.
Long live "

INDI

A

MERICA

"
.
Internet and Cloud Computing is the future for coming decade.
What you say sir?
I don't think all is well with the Indian e-commerce. It's just that the game gets more interesting with the entry of Junglee and the recent competition buyout by Flipkart. I hope that Flipkart continues to maintain (and improve) the user experience they've been able to provide. Amazon's challenge is in offering more quality service (online buying experience, quicker deliver and excellent customer service along with Cash On Delivery). Over 60% of Flipkart's orders are CoD.

Not sure what to say about your "Indiamerica".

Cloud computing? Isn't it one of the most misunderstood terms?