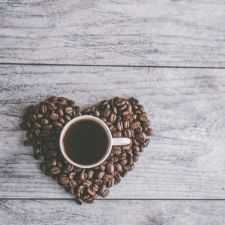 Coffee Room
Discuss anything here - everything that you wish to discuss with fellow engineers.
12775 Members
Join this group to post and comment.
Events for techfest
hey all..

in our college we are organizing techfeest on 25th=27th of sep and nearly at the same time we have meeing of CEans at mumbai...

then why not the ceans plan to visit the techfest also ...i think we can maek it a meeting spot also... and yeh the aim to create this thread is i want new ideas and events relted to electronics or communiction ...

right now i can give rough ideas about event realted to electronics
that are

circuit designing and building
LED board designing and building
Tech quiz
are you FE passes in which we will ask ques from 1st yr syllabus.
aquajet(bottel and hand pump will b there and highest distance travlnig bottel will win)
speed track robotics
hurdels track robotices
TPP
junkyard wars
crystal maze
Tech add mad show
Hey, did you search for existing thread? I guess we did discuss couple of ideas before for a techfest.

I was thinking how could we spread the word at techfest? If you are one of the organizing member, why not have CE meet as one of the events of techfest? Maybe a 1 hour panel discussion/ group discussion?
in our college techfest is organized by 5 engg commitee
IEEE (
Institute of Electrical and Electronics Engineers
, Inc.)
IETE(
Institute of Electrical and Telecomunication Engineers
)
CSI (
Computer Society of India
)
ISA (Instrument Society of America)
VMEA(Vidyaverdhni's mech.eng.association)
I m the chariman of IEEE so i think we can have the meet but we need to discuss littel on that
Sure thing. Get in touch with our editor-in-chief Mr. Mayur Pathak. He's in Mumbai and can very well co-ordinate with you.

He is available here - mayur [at] crazyengineers [dot] com
check your PM.. i sent few details
i tried to search but no result .... 😔
and yeh about mayur ,, i m unable to pm him,,hope so he will contact me ASAP
how to contact u ?? we have techfest coming up and i am interested in ur mentioned events and would like to contact u...
can you explain what is junkyard war??😀😀
Sandy333ece
: No one will send you anything over email; except spam. No point in asking people to send you email.