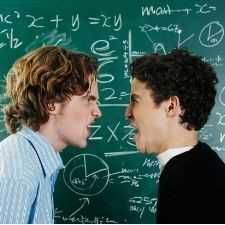 Debate Masters
Interesting and knowledge enhancing debates on almost every topic. Join in, and speak your heart out!
281 Members
Join this group to post and comment.
.EPS vs .PSD vs. .CDR - Which format to use for design & print?
Everyone who designs a website and/or has printed merchandise for college or personal business has had to design graphics and the usual question that designers ask is which format do you want the file in?

If you have just one option to choose from : .eps | .psd | .cdr which one will you use?

PS: I think this is based highly on what you need the graphic for. So, let's just say we want something that is all-purpose i.e. both online as well as in hard-print (fabrics, flex, papers etc.)
To me I think prints should be printed using formats from the original package used to design that job. To avoid conversion problems. In Nigeria here most commercial printers only print using. Cdr formats. The implications is, if a design was done originally from PS then u hv to convert the file to. CDR before it Can be printed.
Thanks for the interesting insight. I have tried printing on flex material for my college related work and they all demanded .CDR file. Corel Draw is an expensive software for college goers with no income or very less pocket money. I am guessing Gimp (free tool) is a good replacement.
Also, if we want a design to be printed on all - tshirts (cotton fabric), mugs (ceramic), thick paper etc. it'd be great to know one format that caters all.
Does Gimp tool allow saving in .CDR, .PSD file formats?
Yes. GIMP has limited support for PSD images because the PSD format is a proprietary format owned by Adobe.
But all you need to do is open your XCF file in GIMP and click File > Export. Choose PSD as the file format, and hit Export. 😀
Cool! I'll explore the GIMP package
GIMP can open PSD format out of box, so can Krita. I like Krita more due to its QT interface.
So the question still remains - If you have just one option to choose from : .eps | .psd | .cdr which one will you use?

I think if we have a .cdr file ready, we can't really convert it to .psd while maintaining the correct layers and not harming the quality, can we? Which file format therefore is best preferred for print on various materials?

PS: If you ask a graphic designer, he will definitely charge you separately for each of those files.
Abhishek Rawal

GIMP can open PSD format out of box, so can Krita. I like Krita more due to its QT interface.
Thanks for introducing Krita. Was trying to find an alternative to GIMP for raster graphics.
My current tool is Inkscape as I am involved in vector designing for banners & brochures. Mostly work with SVG files, but out of the 3 formats that
@Ankita Katdare
mentioned, I've come across EPS formats more. PSD is primarily a raster format, so it's not really ideal of you are printing at various scales.
For printing on T-Shirts, a high resolution JPG or PNG will do. However, when it comes to printing on posters, you will need EPS. The old printing houses in India rely on CDR (Corel Draw) format - which I believe isn't very popular anymore; and that's just my wild guess. I think SVG and EPS are very popular with the modern printing technologies. You can scale them infinitely without losing out on the resolution.

PSD is photoshop format that makes it easy to transfer your files from one computer to another without having to worry about the losing out on the embedded effects, layers and customisations. I've however faced lot of issues with backwards compatibility with PSD.