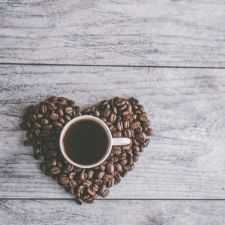 Coffee Room
Discuss anything here - everything that you wish to discuss with fellow engineers.
12834 Members
Join this group to post and comment.
Engineering 'Ragging' Experience Sharing Thread
With the laws getting stricter, I'm not sure whether ragging is still a part of engineering student's lives. But in my times, the first year would begin with seniors making us do funny things in the name of 'getting introduced'. I'd like to begin with my own experience.

I entered engineering in 1999 and those were the times when the anti-ragging laws in Maharashtra were set and being actively implemented. So the overall 'ragging' was all time low, yet few enthusiastic second-year students managed to enter the first-year blocks to find victims. They entered our class, closed the doors and ordered everyone to remain silent as if an important lecture was going on. Then 3 of them occupied the stage while others roamed across the aisles. The whole situation resembled as if a group of terrorists had taken us as hostages.

Then the three leaders on the stage randomly picked up the students who were avoiding eye-contact with them 😛 . 10 of them were picked and called on the stage. They were asked to look at all of us. One of the leaders sang a song and all of victims were asked to dance. The whole class burst out in laughter. Then those who laughed were picked up to replace the candidates on stage.

It was as funny as hell and that's the closes encounter I've had with ragging in engineering. I'm sure you've funnier experiences to share. So feel free to share all the weird ragging experiences you've had 👍.
Ragging wont leave the first years as such..
I remember my HOSTEL RAGGING ...which can be very much severe considered to class ragging...Ofcource it was the same model of what we have all seen in 3 Idiots.+ some extra curricular activities(which cant be discussed much here)
Of course in a boys hostel ,all guys would like to know the pretiest girl from our batch...and so the questions followed like that...
...But that initial 1 week had brought us close to all our colleagues and also our seniors in all level...Even I would support the same ragging as it makes a person bold to face people(espicially for shy people).

Some of my colleagues complained the same to the HOD ,who in turn referred them to the anti -Ragging commitee....
And The funniest part was ,the commitee comprised of our own hostel seniors who had ragged us the previous day...😖
My 1st year life was full of funs and entertainments especially my seniors were very friendly. . . We follow this same methods with our juniors. . Interesting moment when i was studied 2nd year, that was a fresher day . . Me and my friend arvnd entered 1st year class room and sitting with them like newcomers . . Chatted with 1st year girls and enjoyed alot. . In that time physics mam entered and she knew about us well . . She was laughed and kidded us then we got escaped from that class. . Unforgettable moments . . 😀
My ragging experience started in 1st day of college and continued for three years😲 . It was done all for fun😛 . My first day, I got a friend while traveling in train to college, and she too belong to first year. From railway station we have to walk some distance and get the college bus. In the bus stop, there were group of seniors, for sure they were waiting for first year students. So me and my friend for precaution stepped 10 to 15 feet away and waiting for the bus. And more more first year guy joined us. He too stood with us. Later one of the senior called us. So we three went. Nearly 10 seniors were around us. Started inquiring about us such as name, dept etc.... 😎. But I dint answer anything ( basically I am silent😁 ). So they took my lunch box and ate fully😔. In the evening ( they got all my details), They threatened me, saying that, I belong to their department, and So to be careful.

Then, after some days, again they called me and my friend. They said they are going to rag me and be ready for that. I was expecting, they are going to make me to something harder. But the question was whats the meaning of my name?. I answered. Then they said us to go. Then I questioned them, Is this ragging brother? 😨. They stared at me in anger. Then I said I am like their sister and not to get tense on their sister. They started laughing.😀

My seniors are very cool persons, Happy to have a seniors like them😀
aarthivg

Is this ragging brother? 😨. They stared at me in anger. Then I said I am like their sister and not to get tense on their sister.
😁.. Cool this is what senior wants.
Here is one of mine:
I was returning to my flat (some of us use to rent flat near by to stay, as hostel fee was too high), A senior caught me in the way and asked my flat no. and told that he will visit to flat for night ragging. I was going to tell my actual flat no (104) but at last moment I changed my mind and told that I am living in flat no. 109 .😏
In late evening I visited my near by near by classmate's flat, to whom I introduced that day and he invited to his flat. When I arrived to his flat, he and all of his other roommates are in ragging dress white shirt,
Red Pant

&

Green socks ,

completely shattered . told me that they got ragged rigorously for 1 hour. I was so scared and told them I will come later.
.
.
.
I came out the house and looked their flat number plate it was

109

.😲 (When I was telling to my seniors, I didn't knew that my batchmates is living in that flat😨).I didn't told him this thing for whole year.
aarthivg

My ragging experience started in 1st day of college and continued for three years😲 . It was done all for fun😛 . My first day, I got a friend while traveling in train to college, and she too belong to first year. From railway station we have to walk some distance and get the college bus. In the bus stop, there were group of seniors, for sure they were waiting for first year students. So me and my friend for precaution stepped 10 to 15 feet away and waiting for the bus. And more more first year guy joined us. He too stood with us. Later one of the senior called us. So we three went. Nearly 10 seniors were around us. Started inquiring about us such as name, dept etc.... 😎. But I dint answer anything ( basically I am silent😁 ). So they took my lunch box and ate fully😔. In the evening ( they got all my details), They threatened me, saying that, I belong to their department, and So to be careful.

Then, after some days, again they called me and my friend. They said they are going to rag me and be ready for that. I was expecting, they are going to make me to something harder. But the question was whats the meaning of my name?. I answered. Then they said us to go. Then I questioned them, Is this ragging brother? 😨. They stared at me in anger. Then I said I am like their sister and not to get tense on their sister. They started laughing.😀

My seniors are very cool persons, Happy to have a seniors like them😀
😀 😀 😀
When I was in 11th standard, My senior was trying to rag me.
He was having height of 4 ft, and was very thin. He said to me, "Take out your shirt". I thought he is osme kid. So I smiled and tried to go away.

However, he was adamant. So I slapped him hard. Later on I felt guilty of having slapped him for nothing LOL
That was the first and last ragging experience. Nothing in college though 😁