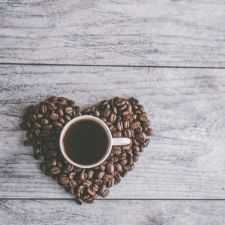 Coffee Room
Discuss anything here - everything that you wish to discuss with fellow engineers.
12773 Members
Join this group to post and comment.
Engineering interviews/degrees
Hello!! I am a junior mechanical engineering student located in North Carolina, USA.. Before I try to come up with many crazy ideas for this site, there is this thing that I wanted to know for sure. During the interviews, I was wondering what questions do they ask? I heard that they would grill your knowledge on engineering for an hour but what specific questions would that be?? Also, is the GPA something you should be concern about?... for your degree that is worthy, is it better if you minor in any other areas such as physics or mathematics? or is MBA a better idea??

Engineers... please share your experiences with interviews or your jobs and your accomplishments too on here, I would like to have more confident in myself of what I am doing and where I am going...
[Thread moved to Careers, Higher Education, Jobs section]

6nv6 -

I assume you are talking about job interviews. Having been on both sides of the table in interview rooms, I have following tips for you -

1. What questions will be asked - no one can tell. It entirely depends on the interviewer. I've been a part of many interviews which were supposed to be technical, but ended up being not-technical and vice-versa.

2. It always helps to be prepared to handle questions on basics of mechanical engineering. That is, any interviewer will expect you to have in depth knowledge of whatever you have learned so far.

3. If you ever worked on any project - be assured that you'll be grilled on it.

4. Go through your resume. It helps. I've interviewed many engineering graduates who had no clue about what's written in their resume. So go through your resume and be prepared to handle questions based on your skills mentioned in it.

5. How long your interview lasts - well, depends on the interviewer and your answers.

6. Don't bother about GPA. If its low - be prepared to answer why it is low.

7. Physics/Mathematics/MBA - Follow your interests. Everything is equally worthy or worthless depending upon how you handle those subjects. There's one question you should try to answer - why do you want to do MBA?

Take a look at different threads in this section and you'll find many similar queries already answered.

Be cool, be yourself and be confident about what you know. Do not forget to enjoy the whole interview process. Once done, share your experience with us on CE.

All the best!
Many thanks for the clearly reply, you have helped me so much! =D
6nv6

Many thanks for the clearly reply, you have helped me so much! =D
You're welcome. If you have any queries related to your studies in mechanical engineering, feel free to ask them in our mechanical engineering section.
Best!