Earth fault(in power system) doubt
See the fig. which shows the Single phase to earth(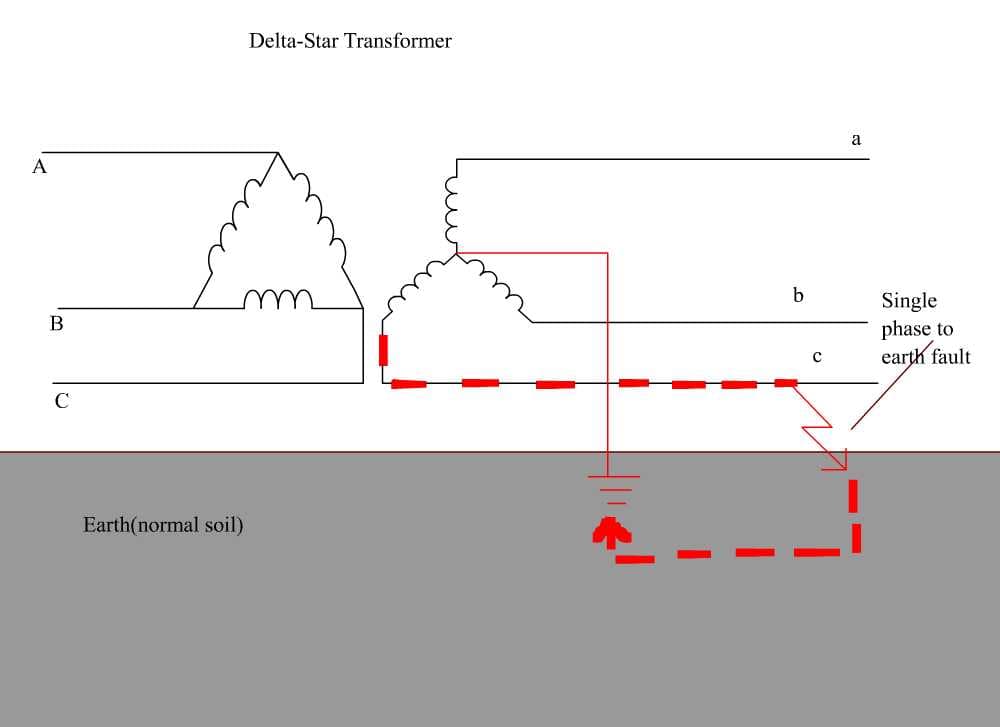 C-N) fault occurred in the line side of D-Y transformer.
Every books showing similar fig with fault current traveling through the earth(made of usual soil,rock etc) and returning through the earthed neutral.
Is that possible the passage of current through the earth under our foot????
Plz give me details about it........

before knowing this just know..
what is earthing that gives answer to all your doubts

The passage of current depends on the resistivity of the soil. As the resistivity if soil increases, the current starts flowing near the earth surface and decrease in resistivity of soil results in current flowing away from the earth surface. For safe earthing, resistivity of soil should be in the range of 100-150 ohms.
Only logged in users can reply.