Earphones that don't hurt your ears - suggestions?
I am specifically talking about in-ear headphones here.
I hope I am not the only one around here who thinks that the
In-Ear Headphones (or earphones)
hurt your ears too much after a while of use. It is a wonder how the accessory that's used by thousands on a daily basis has seen so little innovation on the comfort front (or may be I am too ignorant?). Now again, I am looking for a not-so-costly option so the choice is limited.
Anyone remember that when the first earphones came they had the cotton earbuds on them? Something like what you can see in this picture: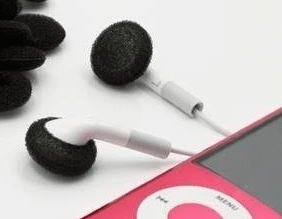 With time, they got replaced with the plastic-like earphones (See picture below)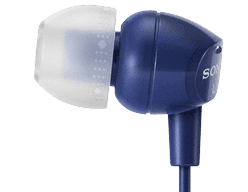 I hate these style of earphones. They don't even stick in your ears, fall too often and are not even a comfortable fit. I only use headphones for the last 6 months, but wearing them outside is not feasible as they are too big.
I also found that people these days use a new style of earphones that have a malleable foam type material. This part can be squeezed together to place into your ear, which then expands "plugging" your ear. Some friends also suggested that I give up using earphones and go for clip-ons.
But I want to know what earphones hurt the least and which one have you been using. Have you experimented with different earphones?
I had worked on silicone rubber ear plugs for hearing aids. They can be custom molded for a specific wearer. Since they are custom made one does not feel them at all. Rather expensive. May still be an option. Check with a friendly audiologist on where it can be done in your town.

Interested to know as well. The earbuds (2nd picture) quite uncomfortable after long use.
No suggestions, yet? Has anyone tried these?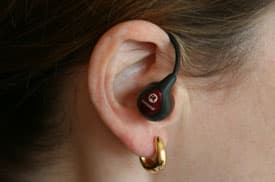 Do they hurt less?
I've come to a conclusion that unless you pay a lot of attention to the size of earbud, it will hurt you. I've JayBird bluetooth, and it took me a while to figure out which size fits my ears. I also have the latest earbuds from Samsung, and they start hurting in a minute or two of wearing.
I'd rather believe that instead of the earbuds, any serious music lover should 'upgrade' to headphones that cover the entire year. I'm tempted to check out
Xiaomi Headphones
, but not sure when will I have the access.
In short -
Headphones > Earphones when it comes to Audio quality, comfort and overall experience. Portability might be an issue.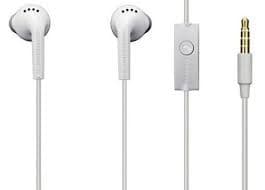 Original Samsung Headphones
i suggest you to use these ,these little pointing out headphones are easy fit,and also comfortable,Not much costly
or
this one.

Kaustubh Katdare

I'm tempted to check out Xiaomi Headphones, but not sure when will I have the access.
Check out Sennheiser's PX-100. I love 'em. Don't hurt the ears unless you're constantly using them for > 4 - 5 hours continuously.
The audio quality is great - better than some of the desktop speakers I've owned in the past. 😁 They're not very big and can even be folded for storage (comes with a box). I've had mine for over 4 or 5 years now and had absolutely no problems (apart from the foam cover needing replacement).
The one's I have (PX-100) have been replaced by mark twos (PX-100 II). I haven't tested them so I'm not sure if they're better than mine but even if they're of the same quality they should be good! 😀
I got mine on sale between 2500 - 3000 INR.
If I ever buy a new pair of headphones, I'm going to get the noise cancelling ones from Bose. Btw, we've a headphone expert on CE -
@Deepak Gopalakrishnan
. Hope he checks in to enlighten us.
Looks like no one here is much of a fan of earphones/earbuds. I personally hate them, but am finding it un-comfortable to use ear-covering headphones outside while going for a walk or on the bus.

I am guessing that some people have really small ears and therefore such earbuds hurt more, because not everyone around here seems to have a problem using them for as long as 1 hour at a stretch.
In my search, I also came across an earphone design that looks like this: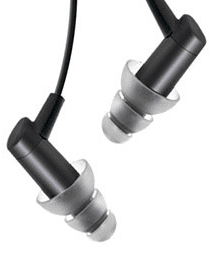 There are several companies that manufacture such earphones in recent times. But from the looks of it I don't think they're comfortable at all. How can one fit such a big structure inside the tiny hole of our ears? 😖 Anyone here tired these?
Still looking for suggestions.
Jatin Asija

try these not too big ,good sound ,easy to wear .
using on phone not able to upload pic
Look worth a try! However, on Amazon it says they have been discontinued by the manufacturer.
Ankita Katdare

Look worth a try! However, on Amazon it says they have been discontinued by the manufacturer.
not sure about there availability in India,because I was not able to find them on flipkart ,and on amazon I think its available in forgein domain,but you can ask for them on Philips store and about the price ,when i bought them about 2-3 year ago it was of around 450INR.
I've been using the F&D headphones for a while now and I feel that there is no replacement for headphones. Earphones totally suck. Even now, when I go for a walk or a run, I hate wearing earphones because they sit very awkwardly on the outer ear part and just doesn't give me the full blown effect I'm used to while working at my desk.

Anyone has any new suggestions here? What am I missing?
I am a big fan of Audio Technica. I have used their earphones and headphones and find them very comfortable. You can check them out.
Amit Kumar Jha

I am a big fan of Audio Technica. I have used their earphones and headphones and find them very comfortable. You can check them out.
Great. Can you suggest a model name or number? I'm specifically interested in earphones.
It's better to name the models as the Amazon is showing pretty insane prices! otherwise, I would have given the product links.
1. ATH CKR - 10 Sonic Pro
2. CKR-7
3.ATH-ANC 23 (Noise Cancellation Earphone)
4. ATH-CLR 100

I have personally used ATH-CLR 100 (the cheaper one), CKR-10 (friend's) and their M50x (headphones) and I can only say one thing - they never disappointed me!

You can also try the
Sennheiser CX275s
. I am using it for past 2 years and it has impressed me in every way.
Dipankar Ganguly

You can also try the Sennheiser CX275s. I am using it for past 2 years and it has impressed me in every way.
Sennheiser looks good for the price. Rs. 1799. Does not look like an earphone designed for ear comfort though. Might have to test it in a local electronics shop.
Audio Technica ATH-CLR100 is quite the reasonable priced one. Can give it a try immediately.
Anyone has any idea about the earphones that don't fall out of your ears? 😏😁 Amazon seems to have a whole section dedicated to that. Must check that.

recently i was looking for earbuds for my new phone, and i must say there are tons of options in the market, most of earbuds are low priced but quality is low too, i spent 265 on jabra elite 65t and i am satisfied with them, i would suggest you to follow up these two guides as they contain alot of information about which things to consider before buying any earbud. i hope my comment will help you.
1. https://thewirecutter.com/reviews/best-wireless-earbuds/
2. https://www.pollowers.com/best-wireless-earbuds/
@Ramani sir, Bose won't hurt ears; but it'd hurt the bank balance for sure. ? 
 @Kaustubh , at US$ 500, you are right. It is not released in India yet.

I was also searching for the best and less expensive headphones with good features. 
Here are a few new suggestions that have come up in the market.
While still in the medium to high-end range, these earphones have received multiple great reviews by audiophiles for being the earphones that don't hurt or damage your ears. Especially suited for people who use them for long hours.
Only logged in users can reply.