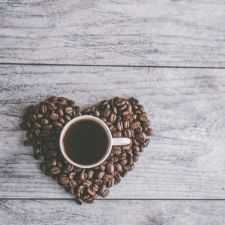 Coffee Room
Discuss anything here - everything that you wish to discuss with fellow engineers.
12940 Members
Join this group to post and comment.
Dounreay Fast Reactor To Be Dismantled by £20m "Swiss Army Knife"


The decades old plan of dismantling the Dounreay Fast Reactor now seems to be completed soon. Thanks to a 16 piece tool made by French firm Framatome. The tool is touted to be world's most sophisticated Swiss Army Knife. The device measures 4 m in length. It is the most expensive device in DFR's tool box because its designing cost has escalated to £20m. The tool is equipped with three detachable tool bits each costing £100,000.  This machine is the best possible option to cut the remaining 977 metal rods left out inside the core since last 3 decades.


The metals rods are shaped similar to thin sections of scaffolding and are 2.5 m in length. The core is still harmful for human operation and hence a need of a tool was sensed. The device by the French firm is designed to be operated with remote controls. During operation, the machine will be lowered in the reactor from above and will be controlled with a crew specially appointed to operate it, sitting 20 ft right above the reactor. In 'agricultural' words, the tool will simply harvest metal rods.
The conditions inside the reactors are very hazardous for the human to manually cut the rods. It is evident from the fact that the atmosphere inside the core consists of mostly Nitrogen which is filled there to prevent the liquid metal inside the reactor from reacting. Also the residual metal coolant traces add to the present problem high radiation levels.  When the cutting machine will be first inserted inside the core, it will require a 12 month time for draining the liquid metal before starting the actual operation. Once the core is drained,  help of radiation proof cameras and radiation proof torches will be taken to make it convenient for humans to guide the machine to cut the rods.
The reactor was fully operational between 1959 to 1977. During its working life its core was surrounded by 2000 metal rods. The working of dismantling it started in 1080s with more than half of the rods removed, still it was impossible to remove the remaining ones due to the lack of storage space and also some of the rods inside the core were jammed.
The other massive tools with DFR include a £100,000m pipe crawler which is used to probe the inside conditions of reactor and its core by crawling inside pipes of DFR. The team has also tried to reduce the project costs by developing some of the household cleaning techniques compatible to clean radioactive waste. The device used to harvest the metal rod is expected to commence its work sometime soon.
Source: 
BBC