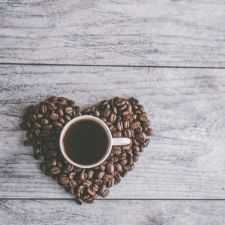 Coffee Room
Discuss anything here - everything that you wish to discuss with fellow engineers.
12920 Members
Join this group to post and comment.
Dot Net Project Ideas Mega List For CS/IT Students 2012
1. Enterprise Security System in ASP.Net
2. Notepad Editor System in VB.Net
3. Virtual Classroom in ASP.Net
4. Inventory Chain Management in ASP.Net
5. eBidding In ASP.Net
6. Fleet Manager In ASP.Net
7. Digital Signature in VB.net
8. Cool Cab Service Management In VB.Net
9. BPO Solutions in ASP.Net
10. Blood Donation Agent System in ASP.net
11.

Civil Registry using .Net
12.

Exam Experts using .Net
13.
Document Manager using .Net
14.

Call Center Executer using .Net
15.

Alumni Manager in .Net
16.

Campus Selection Systeim

in .Net
17.

BPO Solutions in .Net
18.

Promotional Portal in .Net
19.

Techno Task Manager in .Net
20. Speed Cash Maintenance in .Net
Here are a few more topics -
Agriculture Assist
Air Force Security Using Thumb Checker
Alumni Manager
Asian Packers and Movers
Back to My Village
Biased Random Walks in Uniform Wireless Networks
Bishop Cotton School
Blood Donation Agent System
BoobTubeFlourish
BPO Solutions
Bulga Bag Planner
Call Center Executer
Campaign Information System
Campus Selection System
Career Path
Cargo Logistics
Cell Breathing Technique
Civil Registry
Client Server Based Live Meeting
Cool Cab Services
Crime Logger
Customer Query Track
Cyber Automobile Shop
Cyber Bidding Gateway
Cyber Hotelier
Cyber JobMela
Data Grid Management Systems
Defect Tracking System
Diagnostic Center
Diamond Web-Hosting
Digital Signature
Distributed Computing For E-Learing
Document Manager
Drive 2 Destiny
E2M Conference
Easy Leave
E-Bidding
E-Buy
e-FASHION
E-Gift Shoppe
Electronic Cash Controller
Energy Maps for Mobile Wireless Networks
Enterprise Security Services
E-Post Office
E-Pricing
Exam Experts
Examination Branch System
Fin Corp –Cash Controller
Flaw Tracking System
Fleet Manager
Good Welfare Services
Health Maintenance System
Information Content-Based Sensor Selection
Information Portal
Insurance Broker System
International Street Racing Community Club Management System
Inventory Chain
ISO Quality Controller
Jobbing Portcullis
Learning Made Easy
Mail Client
Mailing Portal
Millennium Planning
Mitigation of Control Channel Jamming
Mobile Advertisement System
Movement-Assisted Connectivity Restoration
Movie World
Multi Banking System
News Paper Proclamination Monitoring System
Notepad Editor System
Online Crime Report
Online Fast Food
Online Issue Management
Photo Competition Website with Voting
Planning of Wireless Sensor Networks
Predicting Missing Items in Shopping Carts
Project Controller
Project Scheduler
Project Tracking
Promotional Portal
Random Cast
Reality Shows Organization
Record Tracker
Resource Allocation in OFDMA
Route Stability in MANETs
Secure and Policy-Compliant Source Routing
Smart Network Profile Manager
SMS Based Student Intimation
Social Networking With Advertisement
Software Project Management
Speed Cash Maintenance
SQL-Tuner
Student Records System
Techno Task Manager
Unicode OCR System
Vehicle Showroom Management System
Virtual Class Room
Visual Learner Memory Game
Web Alerts
Web Based Profiling System
World Recipe
Zeppelin Reservation
[We will keep updating the above list.]
AbraKaDabra
thanks for this post . This post is very useful...
i have an idea for my final year project:Automatic timetable generation system for schools and colleges.can you give me an idea how to implement it.
anceta

i have an idea for my final year project:Automatic timetable generation system for schools and colleges.can you give me an idea how to implement it.
You will require to handle all the permutations and combinations of subjects and teachers allotted.
Then you would get one or many combinations to choose from.
Members aspiring to become BA(Business Analysts), should try to develop software requirement specification for any of the project mentioned above, this will be a good mock up for them and referring to the documents prepared, the tech freaks on CE can develop the project.

If any one is interested in documenting or programming asp.net related project from the above list, it will soon be a good library.

I shall help the project from technical side if any one requires help.