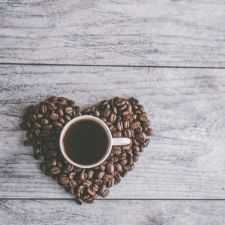 Coffee Room
Discuss anything here - everything that you wish to discuss with fellow engineers.
12892 Members
Join this group to post and comment.
Does eliminating old 500 and 1000 ruppe currency help in eliminating black money?
Hello CEans,
Its a sudden news allover the news after our PM had declared that old ₹500 & ₹1000 will not be legally accepted from today night 9.11.2016 00:00. It has been said as the measure to eliminate the black money and also added that ATM will not be operating for next 2 days 9.11.2016 and 10.11.2016.Tomorrow there will be no transactions in any bank for circulating new ₹500 and ₹2000 notes. Trains,bus and airlines will be accepting old ₹500 & ₹1000 notes till 11.11.2016.

Does this hwlp in curbing black money?
Will the commeners be affected during black out days 9.11.2016 and 10.11.2016?

My view😁efinitely It will be a blow for black money holders who have truck loads of physical money.They have to start a second innings for saving black money after introducing new ₹500 & ₹2000 notes .

Commeners had already started to get affected due to sudden blow.We accuse that there should have been a minimum time given for reaching out all people in India and giving time for them to gwt exchamge for surviving the blackout days.
Well, it actually does bring down black money significantly and the government took a very bold step that was long due. It will also force digital currency which has greater transparency. I've seen my local Kirana shop owner and Medical Shop owner adopt the new POS machines after a lot of initial reluctance.
Yes, it should curb black money. The suddenness of this plan will work wonders. For people who have huge amount of physical money will be unable to convert it into white money. Also now government would also be able to track amount of money that people would deposit in their accounts(maybe helpful for tax purposes).
Lets talk practically...
Firstly I strongly agree that eliminating ₹500 and ₹1000 notes will decrease the number of Black money holders in our Country. But like every solution has a loop hole, this too has many loop holes.
The practical situation now is the rich bribing the poor for depositing their huge amount in the name of poor people. The citizens owning BPL cards, cannot deposit an amount greater than their family income. If done so, they will not come under BPL anymore.
We common citizens of INDIA are ready to face any situation for the betterment of the country, but none of the opposition parties are ready for this, due to which they are targeting Farmers. Farmers are in real need of money more than anyone else.

Lets educate the poor and the RICH and let the poor not fall prey to the rich in any possible way!!!!!

I would like to suggest one thing..
Please give all the Black Money to the FARMERS and the DEFENSE where the money can restore its lost value.
definitely there's no point in debating about demonetization of 500 and 1000 notes. Really its good step taken by the honorable PM and their team. As every sides has TO and FRO,, it has too...

Common people is suffering the most for this... specially the poor.....whose daily days spends on daily earnings.... but still.... the shopkeepers, Vegetable/Fruit sellers and many more people have taken major steps to support this good cause by lending them groceries on take first pay later basis, card swiping system, e-cash and many more....


Don't know about the BJP party,,,but yes....I know one Man our Hon. PM whichever he belongs to party (which is not going to be change for sure), my support is always with them. I support the Man Narendra modi ........
If rule of Limit of 10000 per month on withdrawal remain same then yes
Otherwise it will be just a useless step
Manish Goyal

If rule of Limit of 10000 per month on withdrawal remain same then yes
Otherwise it will be just a useless step
Actually the rule is you can withdraw an amount of rs 24000 from account in a week that includes ATM withdrawl also for common man.
And for traders/shopkeepers/merchants, they can withdraw an amountof 50,000 per week.
the real Problem is coming when people are having 2000Rs new note but unable to use them due change not offered for purchased by them for smaller amount. as only about 27-30% of total availble currency accounts of 100Rs. notes in market
...
Yes whatever the point is this limit should remain intact with no change in fact I will say reduce this limit to 10000. I understand common man is suffering but I believe at least this is what he can do for his country.
For Rs 2000 note yes it is of no use but this was must step, refer this Post
Demonetisation issue: An open letter to Delhi CM Arvind Kejriwal
One good move I've seen in the recent days is that a lot of local shop owners have began using the PoS machines. Adds a lot to the convenience.
Kaustubh Katdare

One good move I've seen in the recent days is that a lot of local shop owners have began using the PoS machines. Adds a lot to the convenience.
yes even small vegetable sellers too have taken this step forward.... and now a days this swiping machine is easily available in market
Anand Nagda

yes even small vegetable sellers too have taken this step forward.... and now a days this swiping machine is easily available in market
The following conversation goes when milkman (seller) came for monthly due.
Seller: Sir, here is the bill 1200/- for October.
Me: Sorry I can't have cash right now, can you come next week. I will have it ready.
Seller: Don't you have credit/debit card??
Me: 😲😲
I wish I had taken picture for reference. And this conversation was happened before demonetization. Other day, colony kirana shop owner told that he already applied for swipe machine. Meanwhile he is selling daily items on customer credit😘
Will 2000 note will add again start black money holding?
Yes, but to some extent only. People will find
Indian Jugaad
for it. By economics definition of demonetization, people will fear to hold the black money again. The way, they implemented this. What-if govt. will again demonetize 2000 notes in near future.
Will it brink back the black money (or, black money holder will deposit in bank)?
Nope☕
I don't think black money holder in cash will not have courage to deposit the money in bank on high penalty. They will be flagged on IT department list.
RBI will be access the missing amount of 500/1000 notes after deadline 31st march. The fraction of money it didn't get deposited, they will print it again. In nutshell, it will be government's money 😁.
Govt. will enjoy this extra money with giving gold bond to RBI. I believe that be major portion.
Problem with current demonetization is neither govt. or RBI was fully prepared. This lack of vision resulting in longer time get the daily life back on track. This is also resulting daily changes in policy.
ATM re-calibration was just mess.
If RBI/govt. wanted it sudden announcement. They should have printed notes which not required recalibiration of ATMs.
What is amazing in this process??
Bank's employee support and people's patience level. I don't see people complaining the decision.
PS: I am really enjoying frustration of political parties. Specially chief of the most honest party.😁😁😁
After reading the discussion above (and also knowing I am late to this discussion), I still have a few points I'd like to share:-
Planning:-
This process could not have been planned. Or else it would have leaked out. There are some news reports which say that certain newspapers have printed way back in March that a demonetization would happen. (Refer:
This Gujarati Newspaper 'Predicted' The Fate Of ₹500 And ₹1,000 Notes Seven Months Ago
)
Implementation:-
This part of the process has been severely criticized. In some of our discussions at the college, we had tried to find out ways in which the impact could have been curbed. Here are a few steps that were suggested by few of us:-
Step 1: Before demonetization of Rs500 and Rs1000, the government could have introduced Rs250 currency note.
Step 2: This Rs250 note should have been allowed to circulate in the currency world for atleast a month, after which a sudden demonetization of Rs500 nd Rs1000 should have taken place.
Step 3: Rs500 and Rs1000 constitutes 86% of the paper cash that floats in the market. So demonetization of these would have severely impacted the public. However, since there was availability of Rs250 note, the dependency on Rs100 would be reduced. ATMs which require to shell out 20 x Rs100 notes for a customer to withdraw Rs2000, would have only required to use 8 x Rs250 notes. This would have doubled the efficiency of ATMs at an earlier stage.
Step 4: The new Rs2000 notes should have been printed way less in number. And importance should have been given to lower denomination notes such as Rs50 and Rs100 as the common man uses these daily.
Note:
1. Inspite of having bad sales there are still lot more Kirana stores who are yet to switch to digital payment options.
2. Increasing the limit of usage of Non-KYC Mobile Wallets from Rs10000 to Rs20000 is a welcome move.
Post-Demonetization Impact:
PayTm who has increased their efficiency to handle per hour transactions by more than 4x times the original capacity will face a dilemma if the common man decides to return back to paper cash post (apocalyptic) demonetization.
Verdict:
1. Keep your heads up and brace yourself, for the future of digital payments in India is still a big question mark until proven otherwise.
2. The ArthaKranti proposal to completely eradicate Black Money would have worked. But this demonetization of Rs500 and Rs1000 might only impact those with Cash in Form of INR. The rest of the black money hoarders with Bank Accounts and properties abroad still enjoy in luxury. The people will find ways to recreate the cycle even with Rs2000 notes.