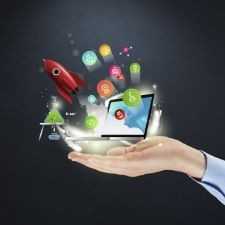 Startups & Business
Global Startup Community: Entrepreneurship is hard - Let's help each other succeed in business.
497 Members
Join this group to post and comment.
Creative/Funny Job Titles for office or business cards
Does the question make you laugh or sneer because you think it's too unprofessional for a business person to have funny titles? After all, your business card or nameplate is what decides your value and position in the company. Well, certainly this is not the way some business tycoons process it. For them, the work is what makes them happy and it is where they live their career. Seriously, I am not joking, this is just a question that I googled and I found some interesting articles, written by some really dedicated professionals.

They simply steal the award of wisdom with their humor-filled titles. A shot of creativity doesn't harm your reputation rather makes you a little more approachable, witty and a deep-in-love-with-job person.

So do you have anything hidden in your pockets to decorate your mundane job title?

I will start with what I like. I like to write and I am sort of into freelance content writing. So these are my picks:

Writing:

1. Scribble-o-maniac
2. Witch of Writing Wizardry
3. Contentum authoropedia
4. Fullstop definer
5. Grammar henchman

Accounting/ Related to Mathematics Field:

1. Numberphilic
2. Humor Exterminator
3. Numero jugglers
4. Spreadsheet master
5. Numerus Virtuoso

Research and Development field:

1. Thought processor
2. Thinker and Thinking specialist
3. Always busy with particles (/brain/equations) [Depending on field]
4. Idea Brewer
5. Assasin of Labrats

Do you have some more to share from your field? Do write them in the comments section below.