Counter-Strike 1.6 now runs on Android!
Counter Strike, a game that debuted in 1999 and spread like a wildfire among gaming enthusiasts, has since been one of the most popular multiplayer games to have ever surfaced on the web. It started out as a single player game called Half-Life (initially developed by Valve Corporation) but was modified to a multiplayer version by Minh "Gooseman" Le & Jess "Cliffe" Cliffe and named
Half-Life:Counter-Strike
. The game is still free-to-play and known to be so light that it can be run on the slowest of computers. Since then Counter Strike started supporting new platforms and now it has evolved enough to support Android.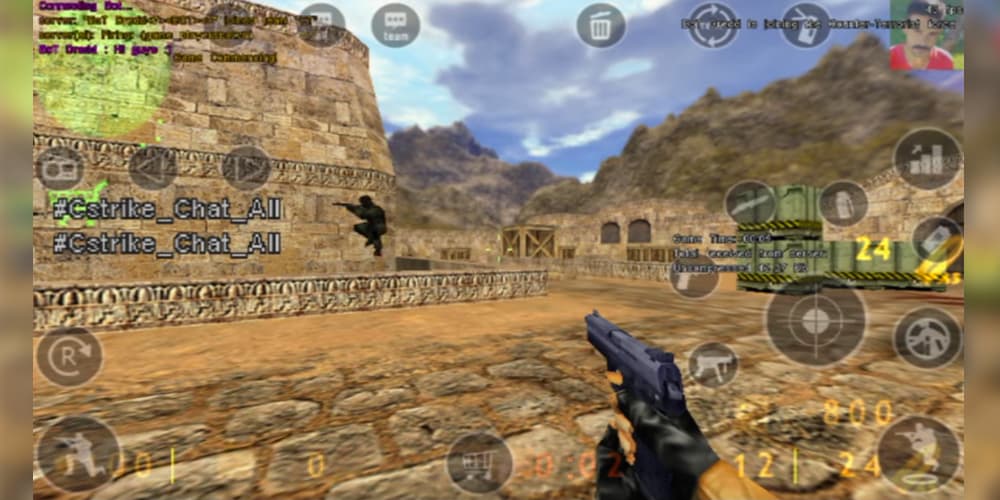 Alibek Omarev, the developer of this emulator has released the free-to-use APK on Github (you can try it yourself through this
link
and following the developers instructions). The noteworthy part about this emulator is that it runs the actual Counter Strike 1.6 smoothly (might be slow on some devices) and not an imitation of the game. It might be a little difficult to get used to the on-screen controls however the developer has provided a method to customize the layout. You can also connect external keyboard or controller to play it as well.
For a 90's game enthusiast like me, the experience and the joy of playing Counter Strike on my Android Handset was the same as when i played Mario on my mobile. If you wish to see the Game-play, you can see this video:

celebrate a blockbuster
now we can happily comfortable experience it everywhere
I remain concerned about the basic configuration required to run smoother game
because if not common configuration for android game, there is also quite inconvenient for some models
Only logged in users can reply.