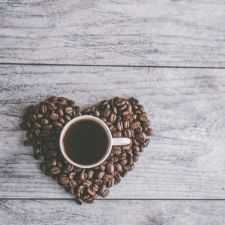 Coffee Room
Discuss anything here - everything that you wish to discuss with fellow engineers.
12763 Members
Join this group to post and comment.
CONFUSED ABOUT CAREER
I AM AN ENGINEERING STUDENT JUST PASSED OUT FROM MY COLLEGE BEING AN INFORMATION TECH. STUDENT ,MY FOCUSED IS ON THE IT MARKET AND TECHNOLOGIES BUT ALSO I AM AVERAGE STUDENT I DON'T KNOW NOW FROM WHERE I HAVE TO TAKE UP A STARTUP TO FIND JOB,WHAT SHOULD I DO,SHALL I SEARCH FOR THE JOB OR I STUDY OR I SIMPLY SIT IN HOUSE JUST PREPARE FOR THE CIVIL EXAMS ,OR I SHOULD TRY FOR MBA OR EXAMS LIKE AMCAT GATE ELITMUS!
I don't know if anybody can suggest you on what you should choose as career after your engineering degree..What did you learn in these 4 years? What is your interest?

May i know the reason behind your post in complete capital letters??
@Jayesh001
It is very difficult to read when you use complete capital letters. Please refrain from using it anywhere in the forum.
About your query, from what I could gather, everybody is an average student at some point of time - You need to first identify what is it that interests you and once you list that down, we can suggest the possible courses, job options, entrance exams etc.
You need to be really elaborate in asking the question, since we don't know your background, the skills you have, the subjects/projects you've gone through etc.
Hello Friend.. I think it's quite difficult to suggest you. You said that you have just completed your Bachelor's degree and also you said you are focussed on IT Market and Technologies. So I think you are interested in IT field and Technologies. Then , why you are confussing yourself on other things. It's not matter whether you are an average student or Top scorer. Whatever stuff you have, that only gives value. Exams and evalution are just a formal thing in education.

So better identify yourself , Put effort on you likings. You may definitely shine oneday.
All The Best my friend.
Hi Jayesh,

I understand your concern. It is natural to be confused what to do next; especially when you score low than others around you. Thats where the whole confusion starts.
In the rats race we often forget what we like the most as we want to show a set of people that I am better too.
Just try to recall that first day when u actually decided to go for IT. What were the things that motivated you to do it. What did u like the the most in this 4 precious years that u spent of your life.
At this point of time your motive should not be money but excellence as you still have years ahead. Take up job and spend some time as it will give u experience and also mean while it give u better knowledge of current market.
Never ask for advise on what career do I choose. Always ask what should I do to enhance my skill set.
So dont wrry, most of us have been through this situation but eventually we drew our paths. Just give it try and listen to your heart once because failure gets u one step closer to sucess.

Cheers!