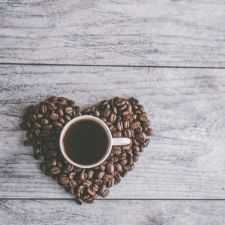 Coffee Room
Discuss anything here - everything that you wish to discuss with fellow engineers.
12760 Members
Join this group to post and comment.
Coca Cola Price Cut. 200ml For Rs. 8.00
I'm quite sure that coca cola sales are declining in India. My friend who's well informed on the matter says that coca cola sales are actually declining all over the world and the whole of soft drinks market has been affected. Coca Cola India has decided to cut the prices of their sugar water by Rs. 1 or 2 in selected markets across India and offer the soft drink for Rs. 8.00 to Indian consumers. The rival (is it really a rival?) Pepsi Co. is expected to follow and soft drink fanatics can look forward to a price war.

Do you think this move by the coke company will make the drink sell more in India?
I don't consume coca-cola or pepsi anyway, so it's price is irrelevant to me.

But, given the situation, I think it's no wonder that soft drink sales is declining world over. People sooner or later come to know about the ill effects of those drinks. It's because of such decline that these soft drink companies diversified into bottled water and other beverage businesses, I think. So, it's to be expected.
Is it on Coke only or all brands of Coca Cola like Thumbs Up?
If you have ever thought of what is the cost price for soft drink companies, it is INR 3/-. INR 8 still leaves a lot of margin for these organizations.

And yes, do not waste your valuable money behind such drinks. If you buy a soft drink you are actually buying ill-health. There are so many drinks available. Milk and derivative drinks, Soya milk, Fruit juices, Sherbets, and ah the lovely water!

One would rather spend more on these things than on soft drinks.

But yeah, from learning point of view, it would be interesting to know what strategies Coca-cola and other brands employ to sustain themselves in market. In my opinion it will be hardly limited to a price cut.
good to their sales are down....
Might people know that its nothing but only vaste of money. better to drink packed fruit juice or street juice.