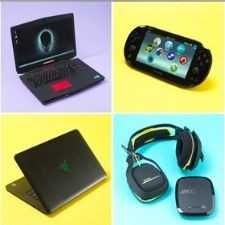 Gadget Geeks
Discuss all electronic gadgets - ask questions, doubts, troubleshooting tips et al. to fellow gadget geeks.
571 Members
Join this group to post and comment.
change windows XP password without knowing the administrator password
just go to cmd and type
netuser

thats it!!!!!!
now the windows will work on ur password!!!!!!
ankititstime

just go to cmd and type
netuser
thats it!!!!!!
now the windows will work on ur password!!!!!!
I doubt. I guess you can change the passoword of any user when you are logged in as an administrator.
Its' of course not so easy to crack XP admin password.
Don't you need the netuser executable, placed in the system folder? That'll mean you need to be logged as admin anyway 😛
I applied your technique but it was not working.
Here is proper and perfect solution....
We can change the pass..without log in to windows...
Follow the steps:
1)Just U have make the bootable CD OF the Following ISO
2)Boot from that Bootable Cd ..
3)Read the instructions and follow it..
4)U cant cack the win pass..
Enjoy ... 😁
Download:
RapidShare: 1-Click Webhosting
hey guys may be this will work..in user account>>in related task bar >>prevent a forgotten password.just click that and follow the instruction and store it in floppy..when ever u forget the password u can insert the floppy and change the password.