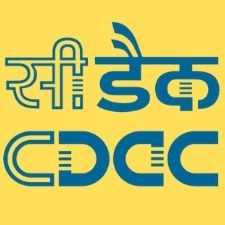 CDAC
CDAC aspirants, students, alumni gather to help each other.
495 Members
Join this group to post and comment.
CDAC Counselling choice filling
In regarding of CDAC Counselling for DBDA Course ONLY.
I just given an CCAT exam previous day and I think I will get rank under 3000.
Now my query is, the only course I want to pursue in CDAC is DBDA.
And want to pursue DBDA  either from pune, Bangalore or Mumbai (suggest if some other city's are good at DBDA).
EXCEPT DBDA I dont want to pursue any course.
So how I should fill the choices of centres to pursue DBDA Course. Keeping in mind that I have got around 2500-3000 rank in CCAT exam and also at any cost don't want to appear for re-exam of CDAC.
PLEASE SUGGEST YOUR VIEWS OF CHOICE FILLING , these are the centres that offer DBDA Course. And also the centres I want to opt, other than these I didn't mentioned are not my choice.
-  *CDAC Centres Along w/ Courses & Seats*
*Bengaluru Knowledge Park :*
80 DBDA seats
*Mumbai USM's Shriram Mantri Vita, Juhu :*
50 DBDA seats
*Noida :*
50 DBDA seats
*Pune Cdac :*
60 DBDA seats
*Pune IACSD Akurdi :*
50 DBDA
Pune Know-IT Deccan :
50 DBDA
*Pune Sunbeam Gultekdi :*
50 DBDA
Re-arrange them in a order so that I can get a centre in a very first counselling for DBDA course only, keeping in mind that I have got around 3000 rank in CCAT.
PLEASE SUGGEST YOUR OPINION IF YOU HAVE ANY IDEA OR EXPERIENCE REGARDING THIS.