General
CAT 2011 Results: Will catiim.in Servers Survive The Tsunami Of Traffic?
Kaustubh
CAT 2011 results are out and as expected, the catiim.in servers seem to be down. We've been trying to access the official results website since last 10 minutes and nothing seems to load up on our website. You already know how ecstatic we are in covering '
server down
' related news; but this time we aren't. Over 250k CAT aspirants from India took the toughest management entrance test this year and we're sure that almost everyone wants to see the scorecard. We suspected the downtime and did some investigation on
CrazyEngineers Forum
. We might be missing out on something very obvious; but it seems that the hosting company that hosts catiim.in server isn't very reliable. This is what we found on their homepage: <em>For abuse issues related to the websitewelcome.com domain, please email your complaint with any relevant logs to 
abuse@websitewelcome.com
. </em>
CAT 2011 Results | Image Credit: Indiancolleges.com
We hope that the servers get back soon and are capable of handling the traffic. We wonder why CAT scores are directly texted to the candidates's registered mobile number? Checking CAT 2011 scorecards online is so 2009. We're keeping an eye on the catiim.in website. We'll request our readers to keep us updated with the latest information through comments below.
Developing story.
Update 1
[1:04 AM]
: The site isn't back yet. It's taking forever to load.
Update 2 [1:09 AM]
: We somehow got the catiim.in to load on our Firefox (Chrome is still loading!). We tried pinging the server and got following response, which indicate that the server is up.
Pinging catiim.in [50.116.118.131] with 32 bytes of data:
Reply from 50.116.118.131: bytes=32 time=336ms TTL=45
Reply from 50.116.118.131: bytes=32 time=324ms TTL=45
Reply from 50.116.118.131: bytes=32 time=324ms TTL=45
Request timed out.
Ping statistics for 50.116.118.131:
Packets: Sent = 4, Received = 3, Lost = 1 (25% loss),
Approximate round trip times in milli-seconds:
Minimum = 324ms, Maximum = 336ms, Average = 328ms
Update 3 [1:16 AM]
: We're getting reports that many users are unable to get through the CAPTCHA. But that's still lot of progress. We're still stuck with white screens on all our browsers. Users can check the result on https://weaiimcalcat.catiim.in/ , however the page isn't encrypted. Give it a try.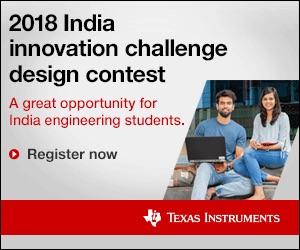 Be the first one to reply
Only logged in users can reply.