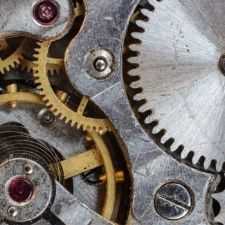 Mechanical
Community of Mechanical Engineers: Get help about everything related to mechanical engineering from fellow mechanical engineers.
832 Members
Join this group to post and comment.
CAD/CAM/CIM Projects Topics For Mechanical Engineering Students
Here are a few project topics, if you know more please add them here.

Coolant Monitoring System
PC based Plate Cutting Machine
Automatic Tool Store
Programmable Hopper with Computer Control
Programmable gas cutting machine
Measurement using Image Processing
Computer Controlled PCB Drilling Machine
Programmable Ratio Controller
Auto LISP Application Development
Motor Shaft Positioning Indicator
Programmable Drilling Machine
Shop Floor Monitoring System
Machine Monitoring System
Store Automation with MRP
CNC Pallet Changer for Drilling Machine
Computer Controlled Servo Indexing Table
Auto Shape Finder
Production line monitoring system
Quality Inspection Using Image Processing
Automated Drawing Using C & Auto CAD
Computer Based Vice
Computer Based Color Identification System
Sir I need complete details of project based on Coolant Monitoring System so as soon as possible please give me the idea to make project.
Go for Computer Aided Process Planning. That is the most happening area.

Like:

1) Find out the Slots and Steps in a Mechanical Job from given Pro-E 3d axis data
2) From a Pro-E 3d axis data find the dimensions of the Slots/Steps
3) Model in Pro-E analyze in Ansys ( Something Like Stress Analysis of a Leathe tool cutting a Thick Metal Sheet of Particular Dimension)