Home

>

Apps

>

Groups

>
Boeing's New Laser Knocks Out Drones & Mortars Out Of The Sky In Rough Weather Conditions
Question asked by Satya Swaroop Dash in #Coffee Room on Sep 6, 2014
American aircraft and weapons manufacturer Boeing has successfully tested its new high powered laser for the US Army that is capable of knocking out unmanned aerial vehicles and 60mm mortar shells out of the sky even in difficult weather conditions. The team from the company tested the High Energy Laser Mobile Demonstrator (HEL MD) at Eglin Air Force Base in Florida. The HEL MD system was mounted atop a truck and tested in different weather conditions like heavy fog, rain and strong winds. In its prototype stage the HEL MD houses a 10 kilowatt laser that was able to knock out 150 different targets.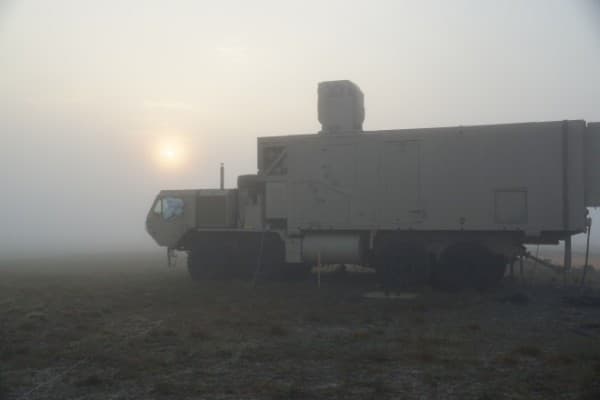 ​
The laser used in HEL MD works like any other laser shooting a highly focused beam of light but since it packs a powerful punch it is able to transmit intense amount of heat that can compromise any electric system present on a UAV or a mortar shell. The laser receives its power from a bunch of lithium ion batteries installed on the truck and if it runs out of juice it can be charged by a 60 kW diesel generator installed conveniently on the truck itself. The coolest thing about the HEL MD is not its power but its control system. HEL MD is controlled with an Xbox controller and a laptop. This makes playing Modern Warfare on your Xbox One so last decade.
Boeing started work on HEL MD after it landed a contract of $36 million from the US Army. It has been working on the project for the last ten years and in the future it hopes to increase the power of the laser to 50 or 60 kilowatts which could potentially take down rockets.
Source:
Boeing
via
Wired
Video Link:
BCove
Posted in:
#Coffee Room
These laser beams are high on power and can compromise any electric system present on a UAV or a mortar shell. However once launched the mortar shell would hit something for sure... or probably go down vertically and still blast something, right?

Or would it blast it in the air itself? Even then, what if it flew with low altitude.
I am noob in this, so may sound silly.
I imagine, once upon a time heat seeking AA missiles like stinger were hot stuff for the Militaries till they found their way into the hands of the other side - inadvertently became too hotter for the creators to handle. The story of Bhasmasura. While the advancement in science like this is laudable ( who knows in future the same technology can be used to save earth from hits of comets and asteroids), it is always the nature of double edged knife is what we need to be worried about.
still it has to deal with surface to surface and air to air missiles which have higher precision and accuracy than typical mortar shells!!!! ain't that true??