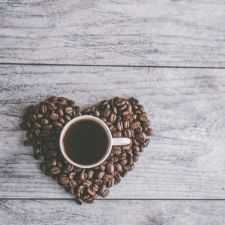 Coffee Room
Discuss anything here - everything that you wish to discuss with fellow engineers.
12889 Members
Join this group to post and comment.
BioEngineering/BioTechnology Seminar Topics [Latest] Mega List Collection
Here is a list of seminar ideas for BioEngineering/BioTechnology students. Students belonging to third year or final year can use these seminar topics. This list has been complied after collecting seminar topics that have come across the forum since last few years. If you have any questions, feel free to ask them in the replies below.
We also encourage you to share more seminar ideas, topics, ppts so that we can update our list.
Some of the seminar topics on the current list are
Cellular Neurobiolology
Neurophysiology
Mathematical Biology
Molecular modeling
Computer Aided DrugDesign
Phylogenetic analysis
Genomics
Environmental Biotechnology
Proteomics
Upstream Processing
Immunology
Comparative molecular field analysis
Artificial intelligence
Molecular Modeling
Genomics and proteomics
Neural networks
Docking and Virtual screening
Hidden markov models
World-wide biologic databases
Isolation of genomic DNA
Protein structure prediction
Applications of biotechnology
Mycotechnology: the role of fungi in biotechnology
Genetics for today's world
Protein Folding
Impacts of Green Biotechnology
Therapeutic cloning
Bone grafting
Recent advances in biotechnology as a biochemist
Isolation of plasmid
Downstream Processing
Gerontology
Stem Cell Therapy
Pharmacology
Rational screening
Telomere
Recombinant DNA Techniques
Applications of biotechnology and genomics in Animals
Protein Sequence Analysis
Recombinant DNA Techniques
Bio-Inspired Robotics
Transgenic crops
Nanobots: The Artificial Blood
Bio-Artificial Liver
Stem cell niche in health Sciences and medicine
Antibody inks replace ELISA in biomedical research
High-Capacity Cation Exchanger For Process Purification Of Monoclonal Antibodies
Tablet Coating Manifold
Software For Fermentors And Bioreactors
Mycoplasma Contamination And Other Serious Cell Culture Problems
Concentrated Fed-Batch Technology
Diagnosis of Invasive Fungal Infections
3D Biocontainers
Invasive biomedical research on chimpanzees
Spore Control In Biotech Manufacturing Environments
Wide-Band Filter Fluorometers
Microplate Spectrophotometer
PPM Membrane Filter Cartridges
Protein Hydrolysates
Sanitization Of The Bio-Rad Process Chromatography Skid
Single-Use BioReactor
Peptides Synthesis
Portable Particle Counters
FDA's New Guidance On Clinical Monitoring
Chromogenic Endotoxin Testing
Kinetic Chromogenic Endotoxin Testing
Biodecontamination System
Cell Banking
Bioreactor Remote Access
Quadrupole Mass Spectrometer
Rotational Rheometer
Small Molecule API Manufacturing
High Performance Liquid Chromatography
Scalable Laboratory Technologies
Acid Filters
Controlled Stem Cell Cultivation In Stirred Suspension Bioreactors
Modular Cleanrooms
Advanced Biodecontamination
Homology Modeling
Nanobiotechnology
Applications of Polymerase Chain Reaction (PCR)
Phylogenetic Analysis
Plant Biotechnology
Adavcanced Techniques in Molecular Microbiology
Gel Electrophoresis (Zymogram)
Enzymology
Drug Discovery
Protein-Protein Interactions
Biosafety and IPR issues in biotechnology research
Tissue Engineering
Computational Genome Sequence Analysis
DNA chips
Lab-on a chip
Micro System Technology in tissue engineering
Microfluidistic devices in medical devices
Chips for proteomics
Body implanted Micro System Technology
Micro System Technology in human eyes
Latest technology incorporated in ventilator
Bio-medical equipment maintenance