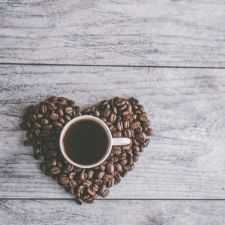 Coffee Room
Discuss anything here - everything that you wish to discuss with fellow engineers.
12893 Members
Join this group to post and comment.
Best TV Shows on Amazon Prime India For 2018
I have a prediction today.

Engineers have a love-hate relationship with all entertainment systems. However, they work better and healthier than cocaine as stress busters.

How many of you are using Amazon Prime? (or tricked it to give you endless trials! Don't Catch me, I am a clean sheet prime member ) If you are using it or plan to use it in future this discussion might be useful for you.

First off, what is Amazon prime? Of course, you know it still in layman terms, it's a membership available for shopaholics that gives you a handful of benefits. And what is Amazon Prime Video? It is an "Internet video on demand service" as dubbed by Amazon, that comes with Prime's exclusive benefits. Simply it offers you the best archive of past shows or ongoing TV shows, movies, animes etc. Now, it's comparatively new in India but has a lot in store for everyone. Today I am going to enlist 4 best TV shows or has the potential to top the charts specifically #forEnginners.

I am no hardcoded analyst neither a self-proclaimed critic to offer you a mathematically true version of the best shows but my prediction follows personal perspective. Do not forget to list your favorite shows in the comments section below! Too bad can't add Game of Thrones here, but this list may worth your time.

Here I go -

1. Mr. Robot: Can you imagine what will happen if you brew psychological disorders with cybersecurity jargon in the same cauldron? It will be notorious but exciting. Accoladed by Avast, Kaspersky and other famous security firms, this TV show is a pathbreaker and has an immense potential to be the next most-watched series in Amazon Prime. Elliot Alderson, from the New York City, works as a security engineer in a firm called Allsafe. But in his duration, he constantly suffers from social anxiety disorder, dissociative identity disorder and clinical depression that leads him to become a maniac. Oddly, he networks with the people by hacking their minds. This sudden power earns him a reputation from the underworld and he starts working as a cyber-vigilante under Mr. Robot that indirectly will affect the company he works for ie. Allsafe. What happens next? Watch to find out. My status: #currently in season 2

2. Young Sheldon: Who doesn't know Sheldon Cooper from the Big Bang Theory? The mad theoretical physicist with utterly unpredictable mind and mercurial mood has been a legend in TV shows. However, its popularity earned him another series about his life named "Young Sheldon", released in 2017 this might be a very good show for the not-so-serious category. Filled with light humor and the struggle of a genius, this show can work as a part of your regular diet. My status: #currently in season 1

3. Startup: I won't say it is for everybody but this took me a while to understand their big game. You will get all the jargons you can in an industry, betrayal, jealousy, enmity, and what not. I think this is a bit serious but well can feed your brain about the consequences you can expect if you work in a company, of course with a bit hyped melodrama.
My status: #Currently in season 1

4. Beauty and the Beast: Don't go with the name. It is nothing lovey-dovey and, although has a love story in its root, it is much more poisonous than that. Cat, an NYPD agent finds out about Vincent, a vigilante while searching for a lead in her case. She later discovered that he was the person who saved her from her mother's murderers. Also, he was a failed experiment done by Govt's super soldier program due to which he has a beast gene inside him. Both fell in love but never could settle into their life due to regular horror, deaths, and mysteries circling around them. What happens at the end? You have to watch all four seasons to get the answer.
My status: #Currently completed. Yippe!

Guys, do drop in your favorite shows so that all CE members get good treats to devour next.
As mentioned by
@DEBASMITA
, Amazon Prime members are definitely getting benefited by a large number of shows which are accessible via their Prime Video platform. Soon they will be introducing the Prime Music platform filling that void too. However, coming back to the best shows now airing on Amazon Prime, I would like to add the following -
For Anime and Comic lovers -
1.
Shinchan
- One of the best anime series. A notorious kid who always tries to enact well matured than he his, gets in trouble and sometimes drag his family in the same. I guess many have named their dog Shiro after the name of the lovable character's own dog.
2.
Fullmetal Alchemist
- After an alchemy experiment went wrong, how the fate of the two brothers changes is well depicted in this one of the best anime series.
3.
Ben 10
and
Ben 10 Ultimate Alien
- One of the coolest science fiction and intergalactic based cartoon series. You will definitely enjoy the techs involved and cool alien avatar that a guy named Ben can switch to using Omnitrix, one of the powerful device of the whole universe.
4.
OGGY and the Cockroaches
- This is a mad story revolving around a cat family whose life is made hell by a bunch of smart and notorious cockroaches.
For standup lovers -
1.
Zakir Khan's Haq Se Single
- He, who is often heard saying ' Bhai Aaya hai to bata ke jayega' and who has prioritized the importance of 'Badal', will be seen sharing the essence of his life, the bullying and the heartbreak he has experienced. A brother from another mother. often coined by others as 'Bhai' will help out you in all sort of relationship troubles.
2.
Biswa Kalyan Rath's Lakhon Mein Ek
3.
Son of Abish
4.
Kenny Sebastian - Don't be that guy
There are much more. However, people prefer shows like these based on their taste and what they really like.
Finally, a new series,
Lore
, is also an interesting one where the creators have used animations and took help of sketches to depict horror.
The Tick - In a fictional world where superheroes exist for real, an accountant Arthur with zero superpowers finds himself in the middle of an epic good-vs-bad battle. Once he learns that the city is owned by a supervillain long presumed dead, he sets out alone to unravel the conspiracy. While a majority of the population believe him to be crazy, there's a mysterious blue-costumed superhero who believes every word he says. But again, he could be a projection of Arthur's imagination.

This Is Us - Possibly the most realistic series running at the moment, this series centers around three people who were born on the same day. A wonderful case-study of a normal family having normal issues, and how you can take the initiative to create a healthy family environment. My favorite series at the moment.

Laakhon Mein Ek - This show is best enjoyed with friends. Gather all your engineering batchmates and be prepared for a laugh-riot. I love how inclusive this show is of all kinds of misfits, and is mostly centered around engineering 'aspirants' who do not want to be engineers but something else.
I have been using Prime Video for over a year and have renewed by subscription before the price hike.

Here are my top three picks:

The Grand Tour:

After the whole debacle at BBC Top Gear, the core team of Jeremy Clarkson, James May and Richard Hammond along with producer Andy Wilman headed over to Amazon to create the biggest car show in the world. The Grand Tour is just as you expected from the Top Gear trio and much more. With funding from Amazon they have the best production quality and epic films. This must be at the top of your watch list.

30 Rock and Mom:

If you want comedy but in a different way go for 30 Rock and Mom. 30 Rock was created by Tina Fey of Saturday Night Live fame and the show is produced by Lorne Michaels, the SNL show runner for over 30 years. This show has ended but its a timeless gem with excellent writing. It is your regular slapstick comedy like The Big Bang Theory its more cerebral. Plus you have go actors like Alec Baldwin, Tina Fey, Tracy Morgan and it features a star studded guest stars list of all Hollywood A listers you can imagine.

If you want emotion interspaced with laugh out loud moments, go for Mom. It was co-created by Chuck Lorre, the brains behind Two and a Half Men and The Big Bang Theory but if you watch the series you will know it is a totally different beast. This show will manage to rattle you and make you laugh too. Mom stars the brilliant Allison Janney and the dependable Anna Faris. It is a good watch.

Best Standup Routine: Varun Thakur: Vicky This Side, Varun That Side

There are tons of standup comedies on Prime Video from India's biggest names but this one manages to stand apart thanks to Varun Thakur. Varun Thakur of SNG plans himself and his alter ego struggling actor Vicky Malhotra. The second half is especially entertaining. I have included this one in the list as most of you who have Amazon Prime Video may have overlooked this gem.