Best courses for data science on Coursera, Edx and Udacity + Other important insights
A couple of weeks back, I saw my 8-year-old cousin heavily concentrating on a hole near the gateway to the kitchen and counting something invisible to my eyes. I approached her, asking for a reason to which she gave me a lost expression of a genius and said, "I am counting black and red ants!" Baffled with her answer, I didn't roar with laughter instead decided to help her become a nature explorer. I told her to keep a tab on the number of red and black ants, specifically mentioned that the frequency of those in each minute should be her concern. She was smart enough to draw the columns and write "minutes", "number" for both the black and red ants. After a 10 minutes' struggle, her legs started to bug her more than those small biting beasts and she decided to quit.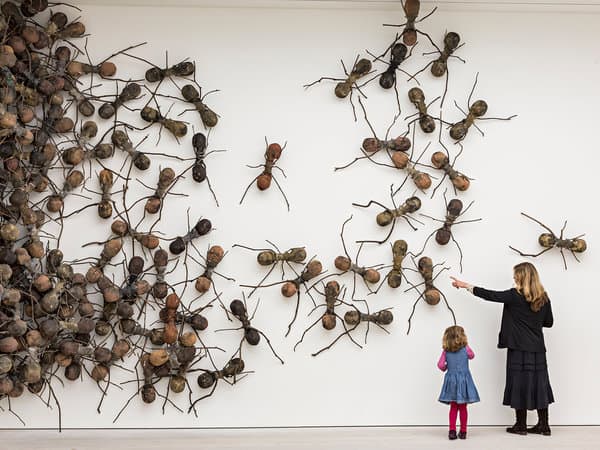 ​
After a brief lunch session, I wanted to surprise her and took her to my room promising we would draw something interesting. I took out her ants' data, took out a graph sheet and plotted "number of ants" vs "time count" in those small mm boxes. A minute was a unit of "X" axis while the least count 1 became the unit of "Y" axis. In no time she got a zigzag pattern of two curved lines and to my surprise, asked if the patterns were similar to how the ants advanced in a convoy to reach their destination. Although it was a coincidence it shook me with a comparison and that today became the driving force to scratch this article on deciding the top 10 courses in Data Science available on MOOC.
What is Data Science?
It's what the name says, "data" placed before "science" that highlights the data-driven science. A large chunk of hospitals, scientific institutions, Transportation Services, Banks, and Govt. Agencies invest lakhs of money to pull out the proficient knowledge that gathers from multi-figured sets of data with 1000 rows and columns and never ending information required to fetch from those on a daily basis. Suppose, some City Hospital has 2000 patients admitted and individually they require 100 parameters based upon which each of them is treated. A manual approach can take hours to pull a particular value of a parameter matching the specific patient and even if it is done, no further inference could be drawn from a specific column. In short, data extraction, manipulation and suggesting a conclusion is one of the most important Parts in Data Science, that further requires some mathematical tool for assistance and a computer programming language to use the speed of 21st century's technology.
The geeky people have given names to these "data". Some are called "raw", while some are tagged as "refined" and some change into what we call as "information". Although the terms are significant, we are not here to discuss the definitions, but rather know how to start knowing, the data science. Now as we got familiar with the basics we must know that to handle a data and scratch the floor for its usefulness we must acquire real data. One can take help from the websites, web, from APIs, from databases and other sources to generate your own large data set. Once you are comfortable with that, different data courses take you to the operations and mining the real information from the junk.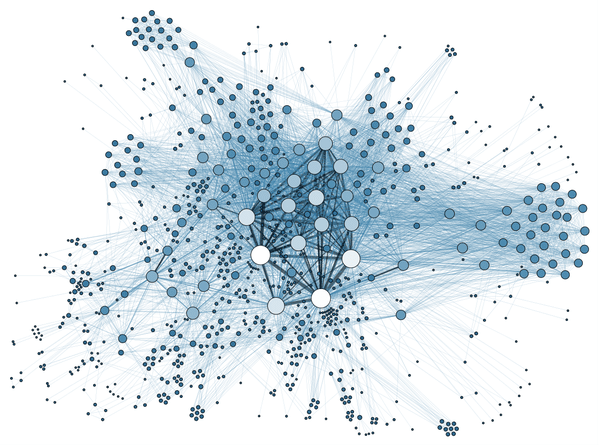 ​
Just when we have collected enough data to work on, any significant application of that would require a detailed analysis. Owing to its consistency, several research methods are optimized and used to dig deeper into the data, verify it and finally put a conclusion in the form of meaningful graphs and charts.
While everything above seems quite vague, this is the shortest gist I could come up with to explain the relationship between data and science. Before we jump into the world of the data science we would share some more topics that are closely related to the field.
BIG Data - Is It That Big?
Ever heard of Big Data? Silly me, your answer will most likely be yes as it is one of the hottest topics that is currently reigning over almost all industries you can name of. But why is it Big? It is big because of simple reasons. As your common sense may prescribe because the data itself is really big as explained in the earlier paragraphs. We use it for our benefit via searching for a solution. As initially seen in the story, some points joining each other gives us information. Several of such points actually give a complex topological expression that says a lot about what we need to extract from them.
The clustered data harbours many benefits that offer unique solutions to several problems. Many start-ups and established companies tinker with the data to get valuable information that reduces investment cost, adapts to data and produces services and products that ultimately improve the society and hugely develops the business associated with it. When such a powerful network is working behind the industry, the society is driven towards a futuristic progress where Data Science and application is an integral part of that advancement.
Opportunities for Data Scientists:
While the requirement is observable and within the reach of our imagination, this statistical handling of data has a great potency in research. The world is such dependent on its development, that companies such as Software AG, Oracle Corporation, IBM, Microsoft, SAP, EMC, HP, and Dell have spent more than $15 billion on software firms which work on Data analytics in recent years. The whopping amount itself gives a glimpse of today's demand and with the growing years, the demand is always increasing.
Leaving behind the general ideas, Data Science is indeed an area where quality human resource is required. As per the glass door's statistics, in India, an average monthly salary of 65,000 is given to a data scientist. Being from a new ground, data science has ushered a new dawn for the industry and that which welcomes all to take part in the latest technology.
No more description, let us now jump into the top 10 courses that can help you become a Data Scientist.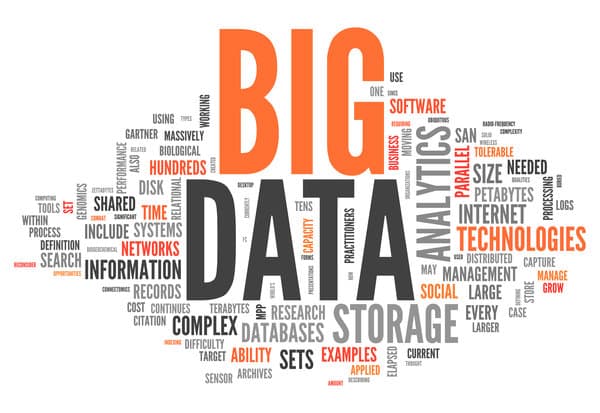 ​
10 Best Courses in Data Science:
1. R Programming from the "Data Science" specialization by Roger D. Peng (Johns Hopkins College )
Platform:
Coursera
Review:
Okay, this one is a little tricky. First off, this is an intermediate's course and is the second course from the specialization. Mostly, according to my views, everyone finds this difficult when they jump from the first course of the same specialization to the second one and lost track of what they were doing at the start. Still, it's one of the best courses. Reason? The discovery of R in this course actually challenges you to buckle up. You take big leap, you learn to fight with you wit and finally you actually can find yourself improving faster than you even imagined.


Average Rating:
4.4/5 on Coursera community
Course Fee:
Free if you plan to audit only but if you want to get an official certificate you need to give Rs.1948 or you can go free if your pocket doesn't permit you.

Link to Course:
R Programming
2. The Data Scientist's Toolbox by Jeff Leek, Roger Peng and Brian Caffo from the "Data Science" specialisation (John Hopkins University)
Platform:
Coursera
Review:
This comprehensive course from John Hopkins University gives you an in-depth guide to guide to the components and concepts required in a Data scientist's toolbox. The course is divided into two sections. While the first section highlights the principles involved in turning data into actionable knowledge, the second part explains the important tools required to perform the conversion like version control, GitHub, R and RStudio.
Average Rating:
4.4/5 on the Coursera Community
Course fee:
It's free for auditing. The price of a verified course certificate is Rs. 1964, whereas the entire 10 course specialization is currently available at a discount of 10% for Rs. 17670. However, for those who can't afford the amount, financial aid is readily available.
Link to Course:
Data Scientist's Tool Box
3. Introduction to Big Data by Ilkay Altintas and Amarnath Gupta from the "Big Data" specialisation (University of California, San Diego)
Platform:
Coursera
Review:
We are living in the era of 'Big Data'. Understanding its inherent concepts and applications is an essential quality for any budding data scientist and this course gives you just that! This particular course gives an introduction to Hadoop, one of the most common frameworks for Big Data analysis. The best thing about the course is that there are hardly any prerequisites (no prior programming experience is required). All you need is to be able to install, run applications and use a Virtual Machine.
Average Rating:
4.4/5 on the Coursera Community
Course fee:
It's free for auditing. The price of a verified course certificate is Rs. 2641, whereas the entire 6 course specialization is currently available at a discount of 10% for Rs. 23,401. However, for those who can't afford the amount, financial aid is readily available.
Link to Course:
Big Data Introduction
4. Problem solving with Excel by Alex Manella from the "Data Analysis and Presentation Skills: The PwC Approach specialization (PricewaterhouseCoopers LLP)
Platform:
Coursera
Review:
This course studies the applications of Excel in solving business problems. It provides a holistic approach towards learning one of the most common software through interactive demonstrations. After completing the assignments, you have the chance to showcase the skills learnt in the form of a project. Please note that this course used the 2013 Windows version of Microsoft Excel.
Average Rating:
4.7/5 on the Coursera Community
Course Fee:
It's free for auditing. The price of a verified course certificate is Rs. 3996, whereas the entire 5 course specialization is currently available at a discount of 10% for Rs. 17,980. However, for those who can't afford the amount, financial aid is readily available.
Link to Course:
Excel Analysis
5. Biostatics for Big Data applications by Heidi Spratt and James Graham (University of Texas, Medical Branch)
Platform:
edX
Review:
This fine course enables you to learn the basics of data analysis and the nuances of working with biomedical Big Data practically using the R programming language. The topics covered in this course are the basics of bio statistical methods, having applications both in omics as well as population health research. The course is equally helpful for brushing up your R programming skills through numerous examples and data sets.
Average Rating: 4.5/5 on the edX Community
Course fee: Free to audit however you can add a verified certificate with $49
Link to Course:
Biostatistics Big Data Application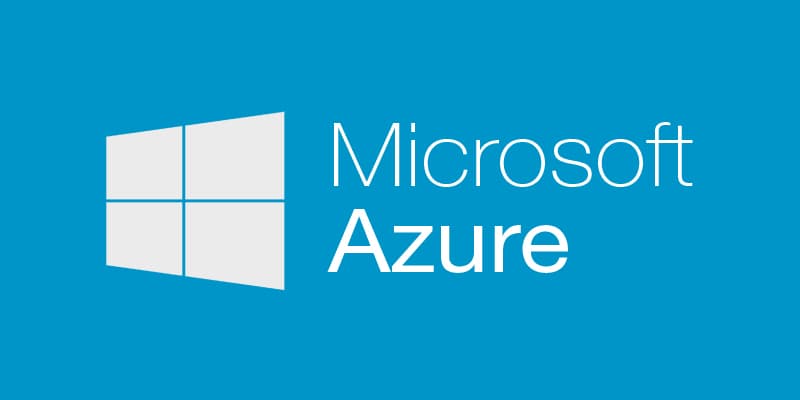 ​
6. Orchestrating Big Data with Azure Data factory by Graeme Malcolm(Microsoft)
Platform:
edX
Review:
This course from tech giant, Microsoft teaches you how to use Microsoft Azure Data factory for orchestrating big data workflows in the Cloud. Once you take this course, you will become familiar with technologies such as Hadoop, SQL and Azure Data Lake analytics, and creating data pipelines required for group activities. To complete this course, you need a subscription of Microsoft Azure (trial version available for download).
Average Rating:
Not available
Course Fee:
This one is also free to audit and but for a verified certificate they charge $49.
Link to Course: Orchestrating Big Data Azure
7. Data Science Ethics by H.V. Jagadish (University of Michigan)
Platform:
edX
Review:
This wonderfully designed course from UMich deals with the ethical aspects of data sharing, privacy concerns and their remedies, plus algorithmic decision making. Most data scientists nowadays get down with their work, without pondering on the consequences of their actions. This course aims to give you the necessary tools and framework to study the concerns through data science algorithms. The added bonus with this course is that it doesn't assume any prior knowledge; data scientists as well as novices will benefit from this course.
Average Rating:
Not available
Course fee:
Free to audit but charges $49 for a verified certificate
Link to Course:
Data Science Ethics
8. Marketing Analytics: Data Tools and Techniques by Raghu Iyengar (The Wharton School of the University of Pennsylvania)
Platform:
edX
Review:
This course from Wharton is a must for everyone looking to sharpen their marketing skills. Professor Raghu beautifully explains the processes involved in measuring, managing and investigating customer data in order to take the correct marketing decisions. Nowadays, it is possible to get access to huge chunks of customer data relatively easily and this course teaches you how to make best use of this data. Filled with real world examples across industries, the knowledge you gain from this course can also easily be applied to your own business/company.
Average Rating:
4.5/5 on the edX Community
Course free:
Free to audit but the verified certificate takes a whopping $585!
Link to Course: Marketing Analytics Data Tools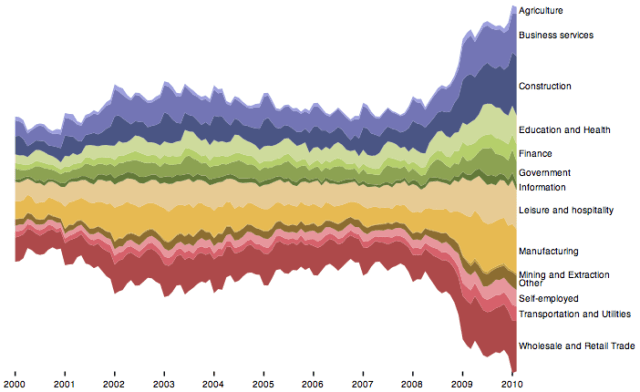 Time Series Visualisation
​
9. Time Series Forecasting by Tony Moses (Alteryx and tableau)
Platform:
Udacity
Review:
This is a free course, part of the "Predictive Analysis for Business" Nanodegree program. Predictive analytic skills are a real asset in the modern business scenario with constantly rising salaries. You will learn the basics of time series data and forecasting models and the applications of ETS and ARIMA models to make predictions. Additionally, you will also learn to apply your procured knowledge in a data analytics program titled Alteryx. If you enjoy this free course, you can jump on to the fully certified nanodegree program.
Average Rating:
Not available
Course fee:
Yes, this one's free.
Link to Course: Time Series Forecasting
10. Data visualization and D3.js by Ryan Orban, Chris Saden and Jonathan Dinu (Facebook and mongoDB)
Platform:
Udacity
Review:
After taking this course, co-produced by everyone's favourite social networking site, Facebook, you will be able to efficiently visualize and communicate with data. This a part of the Data Analyst Nanodegree program, a must for those looking to build their career with data science. You are taught not how to arrive at new insights, but how to visually encode data and present it to the audience, once an insight has been identified.
Average Rating:
Not available
Course fee:
Yes, It's Free
Link to Course: Data Visualization
Now as we are done with the list, we have the scope to converse over our favourites and the courses you didn't like that much. The comment section is all yours! As you may notice this was the Part 2 of the 10 best MOOC and again, I will be back with the Part 3 offering you my favourites in basic science
This is some really amazing, informative data. Can be put to use almost immediately by someone trying to start on his own in the field of data science. These days, all you need is a computer with good WiFi connection, some solid perseverance and the will to learn. No need to go to the lengths of paying hefty fees in fancy colleges. If you want to learn, just sign up and learn at nominal costs. Plenty of amazing material - notes and books are also provided.
Thanks
@Debasmita Banerjee
This will help. Inviting everyone on CrazyEngineers, to share interesting, informative online courses in the field of data science in replies below.
Only logged in users can reply.