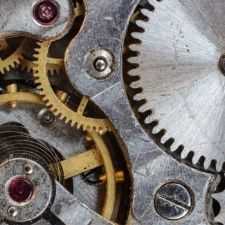 Mechanical
Community of Mechanical Engineers: Get help about everything related to mechanical engineering from fellow mechanical engineers.
780 Members
Join this group to post and comment.
Automobile engineering final project title selection?
I Am an Final yeae automobile engineering student i am intrested in doing a project work for academics i need a guidence on selection of topic can anyone help me
Hello Gowtham. Welcome to CrazyEngineers. Have you tried to think of any ideas on your own? 
You could build a smart braking system that slows down the vehicle as soon as the vehicle comes dangerously closer to another vehicle or is about to get involved in an accident. The project would require you to make use of proximity sensors. You could call your project "Smart braking system for 21st century vehicles".
Hope this helps.
But this system is already available in modern cars and heavy vehicles 
True that system is already available; but implementing it on your own could be a big challenge. Look for improving any existing system for your project. You can learn great deal of things with it.