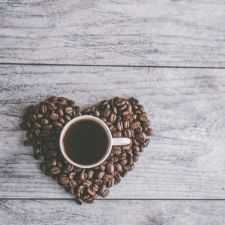 Coffee Room
Discuss anything here - everything that you wish to discuss with fellow engineers.
12838 Members
Join this group to post and comment.
Assembling My own PC
Hello Friends,

I am Shashidhar, need to assemble my own PC . Please suggest me which are all the good parts i can invest on. I have a list of parts like-

---ATX tower (or mid-tower) case
__ ATX Motherboard
__ CPU (with heatsink/fan)
__ RAM
__ Graphics/video card
__ Sound card
__ Hard drive(s)
__ Speakers
__ Keyboard
__ Mouse
__ Wrist rests for Keyboard/Mouse (optional)
__ Monitor
__ CD-ROM or DVD-ROM or CD-RW or CD-RW/DVD-ROM
__ Surge Protector
__ Floppy Drive (optional)
__ Zip Drive (optional)
__ Network Interface Card (optional)
__ Modem (optional)
__ FireWire/i.Link (IEEE 1394) Card (optional)
__ Printer (optional)
__ Scanner (optional)
__ Webcam (optional)

Which brand is good for all these?

Suggestions please

Thanks in advance


Shashidhar
1. Define your requirement (Budget, Use, etc.,)
If its for Gaming then you have to think for Slot in mother board for Graphics card, a good graphics card, Sound card, memory etc., based on your budget.
If its for simple surfing you dont have to could plan with a budget of 15 to 20k
2. Use sites where rates are frequently updated.
Two such sites i frequently use are
www.deltapage.com
https://www.perfectcomp.net/products.htm
Note down the price as you keep selecting
3. Start with what processor you need based on the power.
4. Choose the mother board supporting the processor and the features required by you.
5. Choose memory card
4. Hard disk
5. DVD
6. FLOPPY DRIVE
7. MONITOR
9. Mouse/keyboard
8. CABINET (Usually the price of cabinet is inclusive of SMPS)
9. Graphics card if you have a slot and want to have it for gaming.
iterate throught the steps 1-9 until you get required system which fixes into your budget.
Tips: To select product/manufacturer always go for the one with more years of warranty.
Once you are done with all spare parts. Use your motherboard book to assemble your pc.
Thanks & Regards
Sriram
Thanks Sriram. I will note down the prices of each by using the links which u have provided . I will do detail study & then start working on it .

Thanks & Regards
Shashh