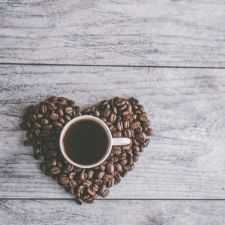 Coffee Room
Discuss anything here - everything that you wish to discuss with fellow engineers.
12890 Members
Join this group to post and comment.
Are there any ultrasonic cleaner innovative ideas?
i am doing my final year project on ultrasonic cleaning.It uses ultrasonic waves to clean up fruits metals clothes etc.The material to be cleaned is placed under water along with ultrasonic transducer that produce the wave.But now i came to know that such a product is available .So i was thinking of doing some thing interesting on the same .PLEASE SUGGEST ME SOME IDEAS
I have been using US cleaning for decades. Actually we use different sizes and types of these devices many times in daily production.
 It is a very mature process. So much work is going on by companies that are in the market that it is doubtful that it can be worthwhile to take it up as a final year project.
Lot of work is being done on medical application of ultra sound. See if anything is possible in that:
Focused Ultrasound and Intranasal Drug Delivery for Brain Cancer Therapy
https://www.medgadget.com/2018/09/focused-ultrasound-and-intranasal-drug-delivery-for-brain-cancer-therapy.html
I will look into it.Thank you
Focused Ultrasound and Intranasal Drug Delivery for Brain Cancer Therapy    




I am an electronics students so i an not confident that i can go with the topic u suggested
Please suggest me some topics that i can do project on
On ultrasonics?
The problem with the use of ultrasonics is the transducer that delivers the mechanical vibrations to the point of use. Quite a bit of mechanical design and precision machining will be involved, which will take up lot of time and resources.
If you have access to an ultrasonic cleaner and are allowed to experiment with it, you can perhaps try the effect of varying the frequency and it's effect on the cleaning process. Or a cyclically varying frequency from 20 KHz to 40 KHz and back on the effectiveness of cleaning.
The project's output will be the electronics required to achieve such variability.
could you please suggest me a topic based on machine learning