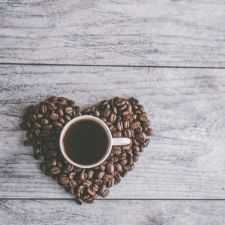 Coffee Room
Discuss anything here - everything that you wish to discuss with fellow engineers.
12838 Members
Join this group to post and comment.
Are Laws in India meant to be Followed/Fooled?
The other day, I went to attend a meeting which was conducted for creating public awareness about Road Safety. The message by the Motor Vehicle Inspector intrigues me. He said: " Are Laws in India meant to be followed? Do we take life for granted that we do not show the courtesy to wear a simple helmet on our head? Does anyone really obey the Traffic Rules these days? Why do the accidents in India keep increasing over the years? Isn't it because educated people like us who can think and act sensibly do not follow simple rules? Why do people carry so much over-confidence and selfishness while they are driving on the roads? Do you give human consideration to a person who is bleeding to death, by trying and taking him to a hospital?"

What is your take as an Indian or a Citizen of Another Country who has been to India? How can we CHANGE things unless we change ourselves?
Interesting topic. 😀
Most people, like breaking the rules. Whether it is traffic rules or something else. From were this attitude started among people?

In my point of view, Its a result of selfishness and over confident. We think, we know every thing and why to follow the rules. With respect to traffic rules, we first take care us and our vehicle, then only comes the traffic rules.

How can we change it?
Only option is to make the law strict and have to implement it.

Helmet is made compulsory and its been implemented. But now, we can see people without helmet. Corruption plays an important role in the implementation of law.
Any new takes on this folks? ☕
Well, most (90%) of my friends never follow road rules or speed limits. I am tired of warning them 😯
avii

Well, most (90%) of my friends never follow road rules or speed limits. I am tired of warning them 😯
If you are around Delhi / NCR - let me warn you, from today (05/28) - Delhi government has asked traffic police to arrest the phoney drivers (while driving), and can be sentenced for six months.
This time they are pretty serious; be aware of that.
I personally feel that, enforcing law very strictly is the way, that will force people to obey them. Actually laws are made for good of us only.
-CB