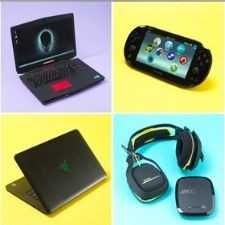 Gadget Geeks
Discuss all electronic gadgets - ask questions, doubts, troubleshooting tips et al. to fellow gadget geeks.
646 Members
Join this group to post and comment.
Are contactless IR thermometers accurate; and worth the money?
I'm looking to purchase a contactless thermometer for measuring body temperatures. After reading reviews on Amazon and a few other websites, I'm not confident if these thermometers are accurate. The reviews don't give me any confidence to make the purchase. 
I'm curious to know if anyone's used them and how was your experience with the readings?
For some reason my reply does not get posted. I had given three links.
The ear drum (tympanic membrane) accurately reflects true body temperature. Non-contact IR aural canal thermometers are quite accurate.
However they should be maintained properly.
@Ramani Aswath sir - thank you for the links. I've ordered an IR thermometer from Xiaomi that reads forehead temperature. I'll post my first hand review of it after using it. Should arrive by the end of this month.