Home

>

Apps

>

Groups

>
Apple TV 4K with HDR support and A10X Fusion Chip launched- Prices in India start at INR 15,900
Question asked by Rucha Wankhede in #Electronics on Sep 13, 2017
Apple is seen to be doing some serious catching up in the arena of streaming devices with the launch of its new generation device dubbed Apple TV 4K. Customers however have a lot of existing options in the form of Roku, Amazon, Google and Nvidia with set-top boxes that perform both 4K and HDR streaming.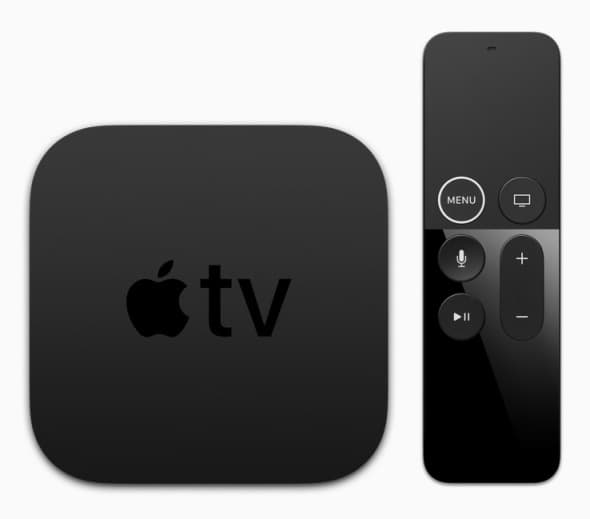 ​
What Apple offers as a novelty is-it is going to get 4K movies from iTunes, with automatic upgrades of HD titles in user's existing iTunes library to 4K HDR versions when they become available. Apple TV 4K would offer 4K HDR content from popular video services, including Netflix and Amazon Prime Video. The company is also slated to bring live sports, later this year. User experience is set to be greatly enhanced with support for both 4K and High Dynamic Range (HDR) to feature unbelievably sharp, crisp images, more true-to-life colors, and far greater detail in both dark and bright scenes.
The Apple TV is built on A10X Fusion chip; the same chip that powers iPad Pro. It features a support for both Dolby Vision and HDR10 to enable users to get the most out of their TV, whether it's an older HDTV or the latest 4K Dolby Vision OLED. In addition, there is a new Siri remote which will be bundled with the streaming box. The Apple TV app, later this year would enable users to watch and get updates about live sports by using simple voice commands. The company is all set to add AirPlay 2 support as well. The TV app is not available in India, however Apple promises to expand the TV app to seven countries by the end of the year, making it easier for viewers to discover and watch TV shows and movies from multiple apps in one place.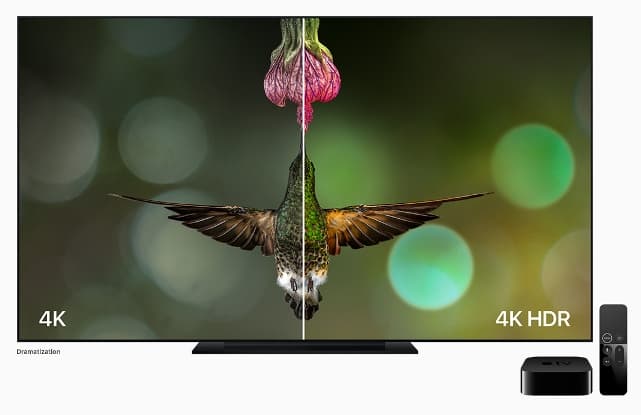 ​
Apple TV 4K would retail starting September 22 at Rs.15,900 for 32GB storage and at Rs.17,900 for 64GB variant. Preorders for the device would begin from September 15. Further, Apple TV (4th generation) 32GB would now be available in India for Rs.12,900. Apple has also recently announced the new Apple Watch Series 3- an upgrade over Apple Watch 2, which allows users to make and receive phone calls from the smartwatch itself.
Source:
AppleNewsroom
|
Twitter
Posted in:
#Electronics