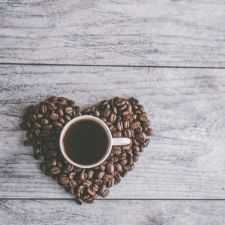 Coffee Room
Discuss anything here - everything that you wish to discuss with fellow engineers.
12831 Members
Join this group to post and comment.
APOGEE'09 | 23-27 march | techfest @ BITS-PILANI
[FONT=&quot]"Any sufficiently advanced technology is indistinguishable from magic![/FONT]
[FONT=&quot]"- Arthur C. Clarke (Science fiction writer)[/FONT]
[FONT=&quot]This spring, we offer to take you on a magical ride… You perform, you applaud. You cast the spells… and you are the one left spellbound! And we promise to help you 'levitate'…[/FONT]
[FONT=&quot]Welcome to
Apogee'09, the 27th International Festival of BITS-Pilani!
[/FONT]
[FONT=&quot]On our itinerary:[/FONT]
[FONT=&quot]BITSMUN[/FONT]
[FONT=&quot], a simulation of the UN General Assembly, Security Council and Ecosoc;
ECHO Green
, a venture to offer ecology an apology; [/FONT]
[FONT=&quot]MOMENTO CRITICO[/FONT]
[FONT=&quot], an event to test disaster management skills; [/FONT]
[FONT=&quot]PRODUCT PITCH[/FONT]
[FONT=&quot], a platform to exhibit newly created or redesigned products;
INVENZIONE
, an ASME powered fest; and[/FONT]
[FONT=&quot]BSL[/FONT]
[FONT=&quot], a Bioloid (humanoid) Soccer League make up the KERNEL[/FONT]
[FONT=&quot]Besides, more than 50 other events in 6 different categories will go on day and night to keep up your techhy spirits! Among the major crowd pullers are
Junkyard Wars, ACM-ICPC, Siddhi, Parishodh, Panmachia
and many more… Add to these, a plethora of online events ranging from
C.O.D.E.R
to
Stockmarket Simulation
.[/FONT]
[FONT=&quot]Projects and Paper presentations[/FONT]
[FONT=&quot]- in more than 15 categories covering engineering, pure sciences as well as humanities fields- have been the quintessence of Apogee right since its inception. An exhibition by Team
ACYUT, CEERI
and workshops like
Renew Botix, Auto Botz
etc enhance the techie flavour! [/FONT]
[FONT=&quot]To make your experience even more 'levitating', we have none other than Nobel laureate
John C Mather
sharing his life history,
Ankit Fadia
gearing you up for 'ethical' hacking, automobile style guru
Dilip Chhabria
inspiring you to design your own Aston Martin… and many more big names![/FONT]
[FONT=&quot]With an enviable level of participation; an eclectic mix of events, workshops and lectures; and the big money to bag, the tech-fest of BITS- Pilani, Apogee'09 is surely going to be an extravaganza. Create and enjoy the magic![/FONT]
[FONT=&quot]Dates:
23rd to 27th march
[/FONT]
[FONT=&quot]Visit:
https://www.bits-apogee.org/
[/FONT]
EVENT NAME
:
PRODUCT PITCH
EVENT CATEGORY
:
KERNEL EVENTS | the core
EVENT DESCRIPTION
:
No rules..No constraints.. Big prize money..Companies reviewing your product
This Apogee, we let your creativity run wild. We give you a platform to showcase your innovativeness. This is a call on the finest brains of the country to produce something which might leave us spellbound, which might impact hundreds of lives and which might envision a new future.
Create an entirely new product or a product which is a marked improvement on an existing one.

DEADLINES
: Last date for abstract submissions is 15th February .
PRIZE:
The selected products will be presented in front of a panel of industry experts which will comprise of names from some of the biggest companies in technical domain. In case they like your idea, they will be offering internships, other perks or a proposal to develop your idea furthur.
And all this goes along with huge prize money. So, spare no efforts to prove your mettle since it is going to be a clash of titans, with only one person standing.
FOR MORE DETAILS
, visit :
Product Pitch | Apogee'09
EVENT NAME
:
MOMENTO CRITICO
EVENT CATEGORY
:
KERNEL EVENTS | the core |
EVENT DESCRIPTION
: An event focussing on disaster management, being conducted for the first time at
BITS,Pilani.
The time has come for the youth of our country to start actively participating in
the process of nation building.Through this event, we aim to raise questions that
force students across the country to increase their realm of knowledge and think about
measures that can be practical and effective with respect to national disasters
affecting the country on a large scale.
We provide you with the details of a crisis, you are required to study its causes, effects and propose the best
solution possible to solve the post-disaster problems optimising the given resources.
PRIZE
: The winners of the event will get a big cash prize and the added incentive of their
solution being applied immediately to real life situations,if found feasible and applicable.
UPDATES
: The problem statements are uploaded. Check out at:
Momento Critico | Apogee'09
DEADLINES
: The Last Date for submission of solutions is 15th February .
LATEST NEWS FROM APOGEE'09 :
The registration for the International Technical Festival of BITS-Pilani, APOGEE'09 has begun. Register at :
Participant Registration | Apogee'09
Four ONLINE EVENTS have kicked off :
CHIMERA
: make your own species to suit the given external conditions.
ONL9 SCIENCE QUIZ
: explore your taste for the pure sciences.
GAROVISTA
: it is MATLAB all the way. The first round problem statement is out now.
ALGORHYTHM
: conjure up the best algo for the wackiest problems. First round has started.
Look out for the other online events…
Also introducing for the first time, a unique event:
THE APOGEE BLOGGING CONTEST
:Check out at :
Apogee'09 Forums • View topic - The APOGEE Blogging Contest
PAPER PRESENTATIONS
DETAILS
: The paper can be of two categories:
Technical Paper
- is the one which gives details about your contribution to the field and the experiments performed.
Review Paper
- is the study of any topic followed by a detailed hypothesis and a plan of action.

CATEGORIES
: There are more than 15 categories ranging from basic sciences to engineering fields ; from humanities to management ; and a special category focussing on 'Green and clean environment' called ECHO GREEN.
DEADLINES
:The last date for submission of abstracts is
15th February
.
For more details
, check out the cell "
PAPERS & POSTERS
" on the site :
APOGEE'09 - March 23-27, 2009 | 27th International Technical Festival | BITS Pilani
Great going 😀 . I couldn't open the official site of the event.

If you'd like CE to be your media partner, get in touch [admin at CrazyEngineers dot com ] 😀
Thanks for your reply The_Big_K.
You can check out the site
here
.
UPDATES | ONLINE EVENTS
:
C.O.D.E.R.
BITS Pilani is pulling off some major stunts this APOGEE. One of them being 24 hour long Online Coding Marathons on 3 weekends!
1st Round
:
14th Feb (1800hrs) - 15th Feb (1800hrs)
2nd Round
:
28th Feb (1800hrs) - 1st March (1800hrs)
3rd Round
:
14th March (1800hrs) - 15th March (1800hrs)
The problem statement for one weekend will be uploaded on
6PM
on the
first day of that weekend
and the competition will stay active for the next
24 hours.
Questions will be algorithm intensive and efficiency will be evaluated. There will be weekend winners as well as an overall winner.
Huge prize money
in store! Prove your mettle in front of the brightest coders of the country!
For additional information and for registration visit the contest website:
CODER | Apogee'09