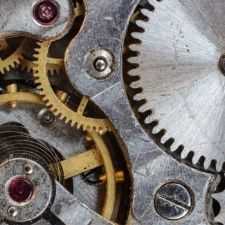 Mechanical
Community of Mechanical Engineers: Get help about everything related to mechanical engineering from fellow mechanical engineers.
780 Members
Join this group to post and comment.
Anti Torsion(Twist) System in CNC stirrup Rebar bending Machine(Mechanical/Machinery Engineering)
hi guys/gals
im an student and ive got a project about how to stop the Rebar  from turning in an automatic rebar bending  machine after or while its straightened, i did alot of research and tries to find a solution for my mini project rebar bender to prvent rebar to turn around itself and make the final shapes to be in a straight plane, but i have failed.
my researches led me to an anti twist/torsion system which is compensating Rebar turning or preventing it, and cause final bent rebar be in a perfect straight plane , but the problem is i have no idea how this system works, i did alot of tries from what i found may work theoretically but when i applied those , none worked,
can anyone help me understand how exactly this system works, can u provide me some drawings or explanation or plans.
thank you all.