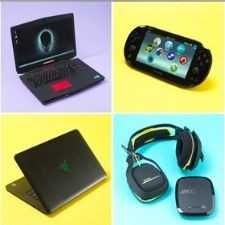 Gadget Geeks
Discuss all electronic gadgets - ask questions, doubts, troubleshooting tips et al. to fellow gadget geeks.
609 Members
Join this group to post and comment.
Android 4.1 Jelly Bean SDK Release Leaves Developers Rejoicing
Google has released the SDK for Android 4.1 Jelly Bean. Developers can now download it through their SDK Manager and start developing and publishing applications against API level 16 using new Jelly Bean APIs. With the release of SDK Tools revision 20.0.1 and NDK revision 8b, among the many bug fixes we have Wrong check on build state that forced repetitive Java code recompilation fixed. Problems with running more than one emulator and running multiple emulators with GPU acceleration are fixed. Then, the build issue for projects using Renderscript and memory leak in the emulator are fixed among other issues.
Last month, during the Google I/O 2012 conference, the company had released a preview version of the kit. If you are already on the preview, it makes sense to immediately download this SDK. Get your hands on the SDK and share with us your reviews in comments.
Via:
Android Developers