Home

>

Apps

>

Groups

>
Amazon Launches Kindle Unlimited Service In US; Let The Binge Reading Commence For $9.99 A Month
Question asked by Satya Swaroop Dash in #Coffee Room on Jul 19, 2014
International electronic commerce company, Amazon has started the Kindle Unlimited service in the US. Kindle Unlimited is a subscription based service that lets its users freely read as many titles as they want from over 600,000 Kindle e-books and listen to more than 2000 audiobooks by paying $9.99 a month. At its launch, Kindle Unlimited is offering free access to popular titles like The Hunger Games, Diary of a Wimpy Kid, The Lord of the Rings, Harry Potter and many more. Once customers sign up for the service they shall see a "Read for Free" button on the aforementioned titles. The selected books from the Kindle Unlimited service can be accessed on all devices registered with your Amazon account. With the Kindle Unlimited service you get an affordable way to access Whispersync for Voice-enabled audiobooks. In the Whispersync service you can switch between reading and listening to a book across devices.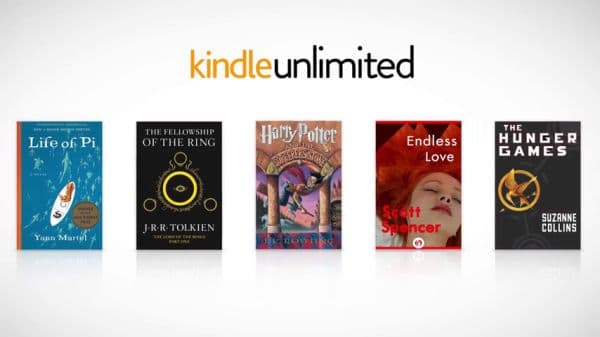 ​
Amazon is offering a free 30-day trial of the service and once you shell out the cash it throws in a complimentary three-month Audible membership. If you are avid reader you will love this service as it lets you try out complete books for free. This means you can explore new genres and authors without having to buy the books. Before you take out the cash to avail this service we would like you to go through the points below.
- The service is available in the United States of America only. Amazon will roll out the service to other countries soon.
- Not all Kindle books are a part of this service. Some publishers have not provided their consent to Amazon to make their books part of Kindle Unlimited.
- At any time you can borrow a maximum of 10 books. You get the option of reading and returning the books in this service.
- Amazon auto renews the service every month. If you want to avoid this procedure, you will have to ask Amazon not to do so in advance.
- Once the service is discontinued, the books that you downloaded with the service will not be available to you anymore.
To obtain more information about Kindle Unlimited you can head over
to the Amazon US website
and read the
official press release
. So do you think that this "Netflix-for-books" service is worth the money and will it start a binge reading trend? Let us know in the comment section below.
Posted in:
#Coffee Room