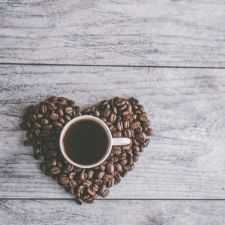 Coffee Room
Discuss anything here - everything that you wish to discuss with fellow engineers.
12921 Members
Join this group to post and comment.
Amazon DynamoDB Database Service Launched
Received following message via email from Amazon. Interesting new service, I must say!
Dear Amazon Web Services Customer,
We are excited to announce the immediate availability of Amazon DynamoDB, a fully managed NoSQL database service that provides fast and predictable performance with seamless scalability. With a few clicks in the AWS Management Console, you can easily create a new DynamoDB database table, or scale your table's request capacity to the level that you need without incurring any downtime.
Unlike traditional databases, DynamoDB is designed to scale to the performance needs of modern applications. When applications experience explosive growth, a traditional database quickly reaches its capacity limits. Distributing a workload across multiple servers to mitigate scale limitations is complex and requires significant expertise and time investment from application developers. Amazon DynamoDB addresses the problem of scalability by automatically partitioning and re-partitioning data as needed to meet the latency and throughput requirements of highly demanding applications. Additionally, Amazon DynamoDB's pay-as-you-go pricing enables customers to dial their table's request capacity up or down and pay for only the resources they need.
With
Amazon DynamoDB
, customers get:
Fast, predictable performance at any scale. Customers can typically achieve average latencies in the single-digit milliseconds for database operations.
Durability and high-availability. DynamoDB stores data on Solid State Drives (SSDs) and replicates it synchronously across multiple AWS Availability Zones in an AWS Region.
Seamless scalability. For example, you can easily grow your DynamoDB table from 1,000 writes per second to 100,000 writes per second or more using the AWS Management Console.
Easy administration. Amazon DynamoDB is a fully managed service. You don't need to worry about hardware or software provisioning, setup and configuration, software patching, operating a reliable, distributed database cluster, or partitioning data over multiple instances as you scale.
To learn more about Amazon DynamoDB, you can read Amazon.com CTO Werner Vogels'
DynamoDB blog post
.
You can get started for free using Amazon DynamoDB's free tier. To get started with Amazon DynamoDB,
please visit our detail page
.
Sincerely,
The Amazon Web Services Team