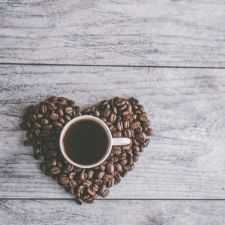 Coffee Room
Discuss anything here - everything that you wish to discuss with fellow engineers.
12890 Members
Join this group to post and comment.
"Air Bike" Can I use Compressed Air instead of Petroleum In Two Wheeler as to run a bike?Please Explain.
I think that a bike which runs with petroleum is not affordable now a days for the people of poor community since the petrol price in India keeps on increasing day by day
Therefore I think if the project like Air-Bike in the developing countries like India would be helpful
I hope I get the relevant answer
Some more information about your concept is desired. Are you planning to modify existing bike engine or a new design?
How would compressed air run your bike?
Tata's are scheduled to launch a airpod car by 2020. A compressed air engine is a sort of compressor running in reverse. Compressed air has a poor energy density. This implies a poor range for the size of tank.
https://en.m.wikipedia.org/wiki/Compressed_air_car
@Ramani sir, I doubt that TATA car will ever hit the roads. I did notice that they did a trial run in Europe or some other similar location; but did not comment on the range or practical utility.
There were several attempts at making these; but non really got off the labs. However, we definitely need newer ideas that can drive innovation. 
Here's another discussion (quite old one) on Compressed Air Engines: https://www.crazyengineers.com/threads/new-idea-air-compressor-engines.733/
I remembered the earlier discussion. @Kaustubh , I share your doubts about the viability of air driven vehicles. 
Let us assume that electric motor powered compressors are used at the 'fuelling' stations. 90% of the power is wasted as heat. If we assume that the generating station is a thermal one, the stored energy in the compressed air will be only about 3.5% of the energy of the original fuel. If the efficiency of the air motor is taken as an optimistic 65%, the delivered power is less than 2.5% of the original fuel. On the other hand, an IC engine in the vehicle directly delivers35% power.
35 against 2.5. 
Is there any option?
The CO2 foot print is the same. Both at generation point and at the vehicle. But for an air powered vehicle the overall CO2 emission for the same delivered power will be 15 times more.
I am very sceptical. I am all for progress, not for retrogression masquerading as being eco friendly.
I know there can be firerce discussions. Let us have it.
A bit off-topic; but I searched for "Air Bike" and found the following -
It is an air bike - propeller driven. Quite hazardous as the propellers are delivering 150 W power each. Can easily chop off unwary fingers.
I want to replace compressed air as a fuel instead of Petroleum on existing IC engine with simple modification
@umar, why do you want to do this?
If the existing engine has to be used you will need a very large compressed air tank to get any meaningful range between refills.
You have to design a completely new vehicle with drive mechanism to achieve the stated aims. Otherwise it would only be a curiosity unlikely to be commercialised.
Maybe you can try a crank operated single cylinder mechanism  to drive a pedal bicycle with the option to pedal if you run out of compressed air. 
There is a tutorial on the design of a single cylinder engine. I am told that this was actually made and did trial runs on compressed air. It is a long tutorial.