Home

>

Apps

>

Groups

>
Adidas MiCoach Smart Run Price in India Rs. 25,000 - a New Smartwatch from a Sports Brand
Question asked by Ankita Katdare in #Sports on Sep 17, 2014
Adidas has launched its newest accessory - a smartwatch named "miCoach SMART RUN" in India at a price of Rs. 24,999. The smartwatch tracks and monitors your performance data and is designed to be your coach such that you get the most of your training routines every time you get up and go. The advanced solution in the smartwatch segment, the Adidas MiCoach Smart Run packs a bundle of features inside the small unit. It features a strapless continuous heart rate and is connected via GPS, Bluetooth 4.0 and WLAN. As you can see from the pictures below, the watch has a color touch screen and it can act as a wireless music player for your workouts & running sessions. Let us check out the detailed specifications and review if the smartwatch fairs well against the ones from Samsung, Apple and Motorola.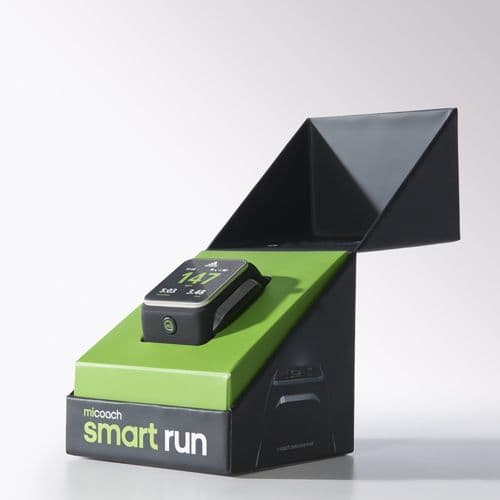 ​
The touch screen of the MiCoach Smart Run watch features a 1.45 inch full colour transflective TFT LCD display with 184 x 184 pixel resolution. A 410mAh lithium ion battery powers up this device and the company shares that it takes 4 hours to fully charge this battery. If you choose the 'marathon mode' and don't play music, the battery should last about 8 hours on a single charge. The watch is made up of a soft-touch silicon strap material with stainless steel bezel, a magnesium back plate and weighs approx. 80 g.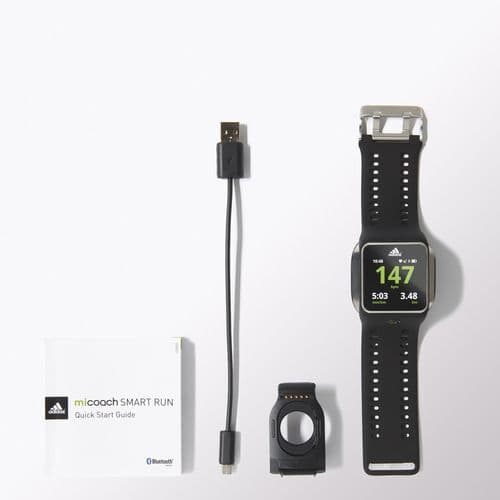 ​
4 GB of memory space looks sufficient for storing all the music and data. The most interesting part here is the real-time cardio coaching that comes with options of animated strength and flexibility training, a workout review and a customizable training data screens. Apart from the usual watch and timer function, the smartwatch is also capable of strap-free heart rate sensing. Moreover, thanks to GPS support the MiCoach watch can calculate the speed, distance and route for your runs.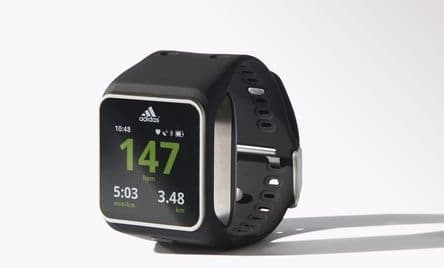 ​
The smartwatch is being sold internationally at a price of $349.95 and has a mixed bag of reviews. The complaints are regarding the GPS tracking & hear rate monitoring accuracy, but you need to do a hands-on to be able to comment. The recently launched Apple iWatch and Motorola Moto 360 are yet to be introduced in India and Samsung Galaxy Gear is priced much lower than the Adidas MiCoach Smart Run smartwatch.
Do check out the following video to watch the watch in action and share with us your thoughts on the new smartwatch from Adidas in comments.
Source:
Adidas MiCoach
Posted in:
#Sports
I guess instead of that we can purchase Mi3 and Redmi 1S and all accessories for it including the Mi band. 😛