Home

>

Apps

>

Groups

>
Access Myntra.com On Your Desktop [Trick]
Question asked by Kaustubh Katdare in #Coffee Room on Feb 17, 2016
Want to access myntra.com from the comfort of your desktop or laptop? Here's a simple trick to shop online on myntra.com from your Chrome browser - without installing anything. Say hello to 'Developer Tools' included in your Chrome Browser -
Start Chrome Browser.
Click on View -> Developer -> Developer Tools.
You will now see the 'Developer' window at the bottom of your browser.
In the top-left corner of this developer window, you will see a mobile icon.
In the top left-corner of your browser, you will now see option to choose your device. Select any device of your choice from the list and Chrome will let you access your website 'as' that device.
Visit Myntra.com - and you'll be able to browser their mobile website right from your Chrome! Enjoy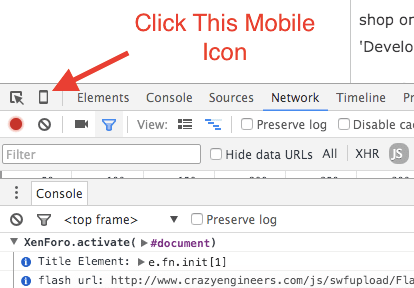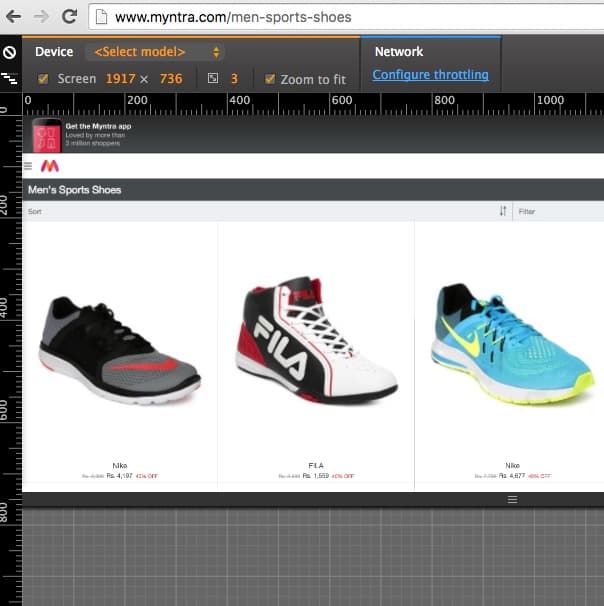 Well, that's just a little trick that lets your any 'mobile-only' website from Chrome. There are other approaches as well, like changing the user-agent (there's a Chrome App / addon for it) or installing an Android emulator on your system; but this one really works the best.
Myntra had surprised everyone by announcing that they're shutting down their desktop (browser based) website in favour of 'app-only' approach. It wasn't a brainer that it was a big
mistake
and at CrazyEngineers, we've had multiple discussions on why that
strategy
was
wrong
. Myntra quickly realised that it was a mistake and announced that they were readying their
mobile website
.
For a while
Flipkart
and Myntra tried to convince their users that installing the app was the right thing to do; but who really likes downloading app updates every few days? Plus, I think that Myntra began a LOT of their traffic from Google and product related searches. It's good that Myntra is back on track with their mobile website. I just hope they 'formally' relaunch their browser based website. But we don't really have to care; thanks to Google Developer Tools!
Enjoy shopping on Myntra right from your desktop, like a BOSS!
Posted in:
#Coffee Room
Update: Myntra is now fully back on Desktop; you no longer need special tricks to access the website on your portal.

That makes me wonder - is 'app' really important? We've been faced with this question so many times. App does have few advantages; but they essentially are an emulation of what we had on desktops: desktop software. The desktop software needed a computer, needed full update even when a small tweak was needed, had security issues. The solution was 'cloud' - that would eliminate the delay in providing updates, without the user having to download anything!

What do you think?