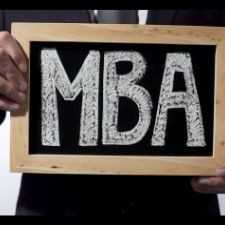 MBA
Masters of Business Administration: Discuss everything related to MBA with fellow aspirants and those who've been there, done that!
269 Members
Join this group to post and comment.
Aakash 2 Tablet Launch In August For ?2,263 By IIT Bombay
Aakash 2, the tablet popular for being the world's cheapest, is all set to launch in August for a price of Rs. 2,263 ($39). The tablet will be running on Android 4.0 (Ice Cream Sandwich) and will have a 2GB flash storage, a 256 MB RAM and a 800Mhz processor. The original Aakash tablet was bashed by the users for having poor responsiveness and bad quality overall. It was then being manufactured by a company called Datawind along with IIT Rajasthan. We also heard of a rift between these two, because IIT Rajasthan wanted the tablet to be water-proof and loaded with military-style specifications, which Datawind didn't approve of. So, the project's development was transferred to the folks at IIT-Bombay.
India's HRD Minister, Kapil Sibal is now confident about the release of Aakash 2 tablet (also called UbiSlate 7) and wants it to reach to the masses. The company DataWind is contracted to deliver 100,000 Aakash-2 tablets over six months. The tablet now has a 7-inch capacitive multi-touchscreen, supports Wi-Fi and GPRS a micro SD card slot and a USB port, but doesn't have a 3G compatibility. We would like to read the reactions of our readers about Aakash 2. So, share your thoughts in the comments.