Home

>

Apps

>

Groups

>
5G Awesomeness : Engineers Blast 1.59 Gbps Over Single 20 MHz Channel
Question asked by Kaustubh Katdare in #Coffee Room on Mar 24, 2016
While you're saving to buy your next 4G enabled smartphone, the engineers from Bristol and Lund in association with National Instruments have achieved a new 5G breakthrough. A massive antenna system deployed by the engineers demonstrated about 12x improvement in the spectrum efficiency relative to the existing 4G cellular technology. The typical MIMO aka multiple input and multiple output system used in typical 4G systems and Wi-Fi routers makes use of about four antennas. The team however created a massive MIMO system with 128 antennas deployed at the base station.
The hardware equipment required from the setup was offered under "
Bristol Is Open
" initiative. The engineering team used a new prototyping platform developed by NI based on LabView. The new massive MIMO setup operates at 3.5 GHz offering simultaneous connection with about 12 individual antennas. Each of these antennas shared 20 MHz radio channel.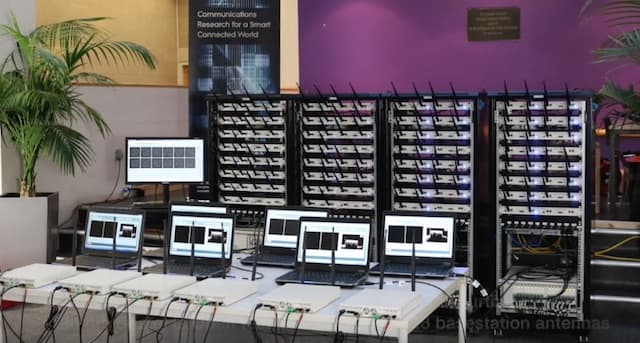 Image Credit: Communication Systems and Networks Group​
The demonstration was set up at the Merchant Ventures Building in Bristol, and the system achieved world record breaking bandwidth efficiency of 79.4bit/s/Hz. Prof. Ove Edfors from the Lund University said that the new massive MIMO is very promising 5G technology and it's being pushed forward along with partners from Bristol and project MAMMOET.
As the 4th generation of wireless technology evades the world, the engineers all over the world are preparing for the next generation already. South Korea is planning to go
5G as early as 2017
. University of Surrey too achieved about
1Tbps wireless data transmission
record last year. The global 5G rollout is likely to begin in 2020. Do let us know your views on 5G and how it'll transform the way world communicates.
More information on the research is available on the source link below.
Source:
University Of Bristol, UK
Posted in:
#Coffee Room