4 Things You Can Expect To Happen At Google I/O 2016
With just a day left for this years Google Annual keynote event, known as the Google I/O 2016, the anticipation has grown to its utmost limit. Every year, Google announces new products, applications and its roadmap and plans for years ahead, which pretty much defines the future of technology, given it's market share in different tech sectors. Last year, Google announced its Android M, Google Now, offline maps and other such projects. The world is waiting in anticipation for this year's event.
Google I/O 2016 will start on 18th May and end on 20th May. Developers and partners all around the globe are keen to find out what are going to be the announcements for this years event. Sundar Pichai, CEO of Google will blast off the event with his keynote at Shoreline Amphitheatre in Mountain View, California.

​
According to recent tweets, statements, rumours, leaks and previous year trends, the following announcements are predicted.
Android VR - The Virtual Reality Headset
Since the launch of Samsung VR, HTC Vive and the Oculus Rift, Google seems to loose its stance in the VR sector. However if rumours are to be believed, Google has its own VR headset in R&D and may break the news for the much awaited gadget in this years event. The rumours came from Peter Rojas, founder of Engadget. He claims that Android VR is definitely coming this year, which will outperform Samsung's Gear VR, however it may not be as powerful as the Rift or Vive. Further, Wall street Journal have also reported that google have been testing VR features on it's android devices. It is the much expected announcement to be made this year.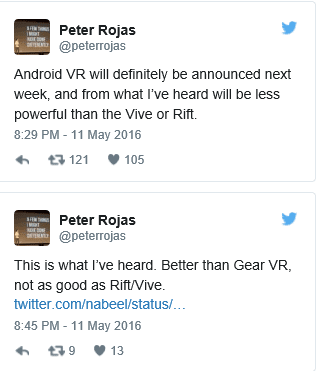 ​
Bots for sure!
Following the trend set by Microsoft in Build 2016, echoed by Facebook at F8, Google is reportedly said to follow suit and is developing its own bots. These bots have caught the eye of all big tech companies. The Chat Bots use Artificial Intelligence for the purpose. Microsoft had earlier launched Microsoft Tai, a twitter bot. Not only this, but Google is also rumoured to be making its own messenger named Spaces to compete with WhatsApp. The messenger is said to be pre installed in Android devices. Although that will put the fate of its 'Hangouts' app into question.
Android N
Google broke its conventional way in which it releases the Android updates by releasing
Android N Developer Preview
earlier this year. The public release of the same might be announced this I/O. It is already known that the OS has split screen multi tasking support, a renovated notification panel, and better battery life.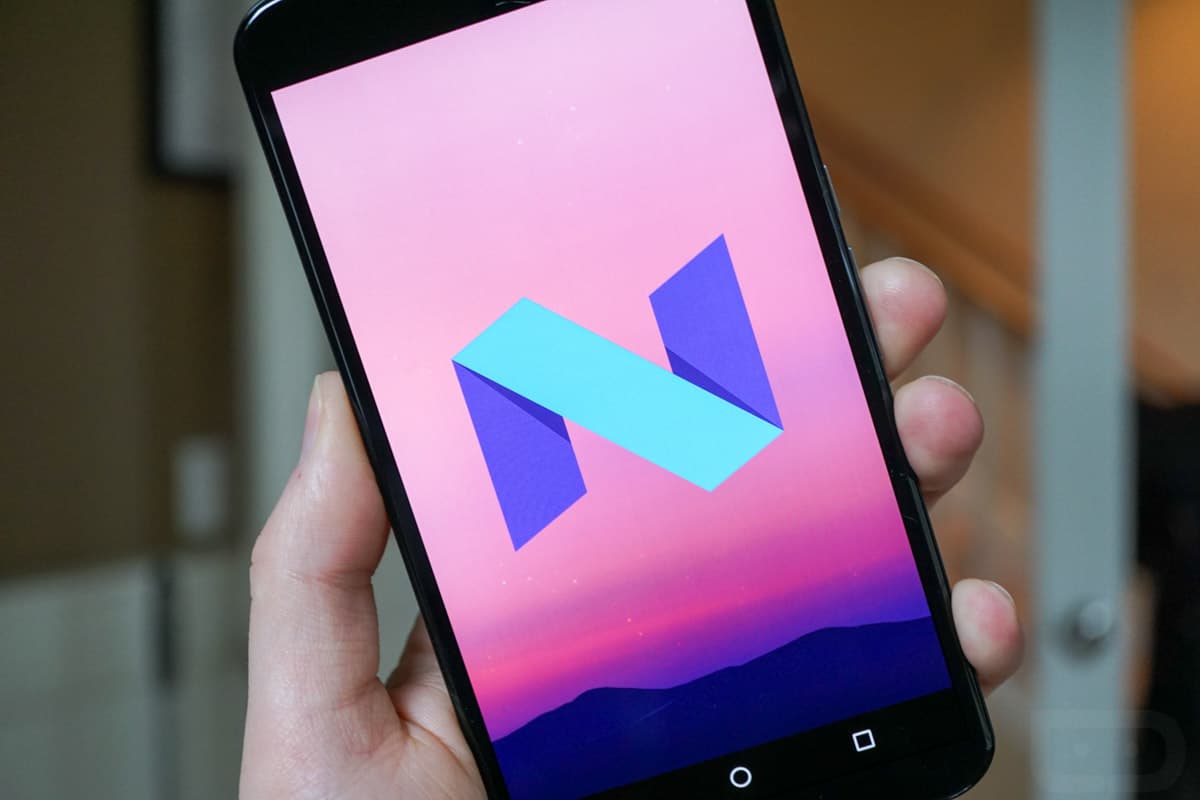 ​
YouTube Unplugged
Although YouTube-related announcements are made in a different event, this time it's rumoured that Google will announce YouTube Unplugged, which is live stream of TV channels like Fox News, ESPN, at Google I/O 2016.
It will be a tough time until Google kicks off the event and CEO Sundar Pichai take the stage to clear the air himself. You may tune in to the live stream of the event on
Google I/O website.
What do you think about this rumours? Do you have some more to share? Let us know in comments section below.
Source:
Verge
Definitely excited about Google I/O. Hope to live stream the event.
Any predictions about what 'N' would stand for? Nutella seems to be the popular choice, but they always surprise us with their names.
I think there have to be major announcements about Android Wear as well. Let's wait and watch.
Only logged in users can reply.