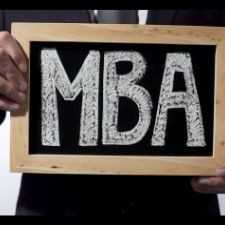 MBA
Masters of Business Administration: Discuss everything related to MBA with fellow aspirants and those who've been there, done that!
309 Members
Join this group to post and comment.
36 hrs in mumbai-pune...A day stretched long
36 hrs in mumbai-pune....
A day stretched long...

The one thing I really like to hate...wasting some precious time...only if i could have used the time available with me.
I had been to mumbai-pune expressway many a times before...but this time around..it was a bit different..i was not living in mumbai any longer..and had to come all the way from hyderabad..to make it to the city..meet some of my close chaps..have some shopping done...visit a few shrines...a mandatory travel by the mumbai local...and off to pune...
In the last 1 year or so...the writing has really taken a backseat...and the creative film-making was making a lot of furore...but I really had to come back to my old mate...something which had given me joy in days of sorrows..and made me travel to the widest of the corners of the world...without any real journeys. Vashi was an age old destination for me...and with a full back pack laden on my back...I had once again touched it...my connection with mumbai was to loose again...as I had to march off to pune in no time...whatsoever..hardly 36 hrs in mumbai..the day went almost unnoticed.
Now i never knew this...but mumbai pune old highway is supposed to be full of horrors,only to be told by my brother. I had barely sat in the sumo, with 10 other fellow passengers, with the sumo swirling around at almost 100 km/hr...and leaving me all the more lost in my thoughts...the first time i had travelled to pune...it was around 10 in the night..a drizzling friday at almost mid of the july 2007...14 july 2007 if i clearly remember..me and my elder brother deciding finally to give it a go to travel around..in the newly brought pulsar..i didnt have any rain covers..my brother had one..and it was me who was driving...it took us around an hour to cross panvel...rain was getting heavier..and the night too dark to think around..we didnt have any time to wait...we went along...
All plains encountered for the next half an hour...till we reached khopoli..and before we had realised...and dare d to look down from some 1000 feet...we were almost at the peak of the western ghats adjoing mumbai-pune...and a steeper slope was awaiting us...slippery surface making it almost impossible to grip the road..and even the 180 cc engine ready to break down at the uneven terrain...eerie..creepy..someone screamed...and we turned around...looked at each other...and before we had realised..we had stepped onto mumbai-pune express highway..no exit really to the old highway from that point around...our bike being the lone warrior in india's one of the real time competitive rally...
" get away from here.." a car came parallel to us...the people inside seemed drunk..."there's a fine of 1000 rs each for two wheelers..." and went off...almost vanishing in the infinity..that is the how the road look like that night...and for once we were really puzzled...did we seriously see some men...or a piece of information from nowhere...even in the heaviest of the rains..and the darkness of the night...with fog almost touching our laps...and making it almost impossible to ride...we could hear the bell...it was the stroke of midnight...and a jeep made a screeching sound before it jammed in front of us...Two policeman came out of that..and asked for our whereabouts...it took us ages for us to let them know that we had mistakenly landed up in the broad way..travelling through this way only for the first time...and somehow they could believe us...with tollnaka just a few metres away..a picturesque khandala-lonavala languishing ...and a police jeep to the escort...we made it to the pune that day...only to realise a few hours later...that the passage is supposed to be extremely haunting...and ghost stories making part of every dinner within the locals...the cup of tea had almost slipped out of our hands...even this time too...i was waiting for my part of the honour...with the sumo lying punctured on one side of the expressway...almost 500 feet from mean sea level...uninterrupted fog almost making sure not to have a great look of the other person around...and almost 3 hrs had passed out of my rest of stay in pune that day.
At 11 in the night, I was having a supper with old mates..many of them making to a common friend staying at Bajaj Hostel, Aakurdi,pune. A good time,and some rich discussions...off to sleep within no time...only to reconstruct the whole drama again in my dreams...it had some connection...had to really fly off from there...my sis was waiting for me at her kothrud residence..staying with 4 of her friends...in the same company...it was already 11...my train supposed to be at 4:30 pm..and a fuming sister..who had called to see me...i had to be on time this time around..The one thing I really like to hate..wasting some precious time..only if i could have used the time available with me...luckily...it didnt take me long to look out for her home..she waiting eagerly for me...knowing fully that i barely had some hours to spend with her..i had a change of plan..and asked my brother sitting at hyd to cancel the ticket..and get the reservation done for another train...arnd 1 am in the night...only to realise that the chart had been prepared..and i had to loose out on some money..
Her friends were there to give me a nice welcome...one of them supposedly wanting to act in my kind of short films...something i have tried out...but really not so successfully..she also waiting for some kind of a break from the normal routine..and the other one...more keen to watch out the earlier movies made by me...i had seen both of them even earlier...but only this time around..they had really came and talked with me...it was a pleasant surprise..but a nice one indeed!!! I could have taken it any day..but..they were supposed to be my sis's friends and room-mates..so i had to be a a little low profiled..not to cross the lines...and behave like a 25 year old mature single man ...but I really couldnt take my eyes out of the other one...even her eyes crossing my way many a times...may be by my own intuitions...or really we felt like a connection going...
Soon her two other frineds joined..and they made for me a real nice lunch...a series of discussions..a screen test left uncompleted ...and a proposal to go to the recent blockbuster starring the new heart-throbs of the girls...IMRAN KHAN...my sis was yet to see the movie..her friend had already seen that...yet..I dont know..whether it was the charm of the movie..or my insistance...she came along..and even took her car around...my sis sharing the space alongside her...and I was made to look like a prince...sitting in the backseat of the car...with two of the pretty girls around..one of them my sis..but the other one..certainly no less than a beautiful damsel in the heaven called earth...I was joking around..and it certainly made a lot of young girls look at me from outside..certainly feeling jealous of the luxury I had that day...
Her driving was precise...smooth...coupled with some wishful chatting...sun glasses on and off...avoiding her eyes on me in the mirror...or showing off the accessories to the passerby..whatever..but looked beautiful...and whenever the glasses went off...two pair of eyes would look straight eye to eye...as if wanted to say something...or else avoiding each others presence. One theatre to another..multiplexes and super structured malls...Rahul or E-Square...it was hard to snatch a ticket from the young couples that day...it has to be said about pune...of whatever cities I have travelled so far..Pune has got the best young crowd..completely nonchalant...and lost in each other..emotional for each other yet unconcerned about the world..the beautiful weather proving to be the icing on the cake...If Mumbai is supposed to be the city of hope..the city of dreams..something which re-energised me to get my writing streak back...Pune is certainly the city of love...the city of passion...the city of obsession...
Off late, I had only been inspired to write by my experiences, the cities or the travel I had done...but only this time around..I had a beautiful girl...giving me the inspiration..to pen something down..and I had the chronicles all in my mind..waiting for them to come down ...in form of this beautiful story..i hope ..it reaches down the right person...something which it is intended for...Back to another theatre, Mangala...situated in Mahanagar Palika and I had no alternative but to buy tickets in black..one I really hadnt much time left..and two I didnt want to disappoint either my sis..who was dying to see the movie..and the one who had brought a caricature into life..by spending those precious moments with me...It was 4:30 pm and my train would have certainly gone by now...but who was caring...As amir would say.."Life me 3 cheej ke peeche kabhi mat bhagna- bus, train aur chokri..ek chali jati hai to dusri jarur aati hai..."...certainly true..but only if u have the patience to chase a mirage again and again...and not at all if the mirage was so close...not this time for sure!!!!
Black tickets certainly proved white to me...seats in the last row..best one in the one of of the worst theatres..my sis had already been lost in the movie..and she was also glued to the screen...prompting each time what was goin g to happen next..I was really trying hard to concentrate..but for once..I could not take my eyes away from her...as I really did not know..if I would be able to see her from so close again..I really did not know..whether she would like me if I start liking her..and the 3rd and the most important factor..if finally everything goes right..she literally comes up with a boy claiming him to her boyfriend..only for my disappointment..umpteenth time in my life!!!Nonetheless, I was to enjoy that moment..sharing popcorns and ice tea with her...gossiping all the way about the movie with her and sis...a quick exchange of a bought shirt at Spykar, JM Road, where I could really see her displeasure for being there...a dinner at a common place...i guess he liked...and it was 10 in night..my train supposed to be at 1 am.
I insisted to drop me to the station...but they were adamant in taking me back to room..for some much needed rest..and a re screen test for her room-mate..and I could not deny..for it gave me some extra time to look at her pretty face..I am not sure how much she likes this when she would read all this nonsense...for even I am not sure..whether what all I have written definitely makes sense or not...but for all these years..i have been a impulsive writer..and it was not to change so soon...may be the only bad thing that could have happen..some cold vibes between her and my sis...something which I really had not liked...but have to take this chance..for this is certainly better thing than the horrors of the mumbai-pune expressway which I had seen exactly a year back...and if you could believe me...i got the lesson from that day...rather that fateful night...If life gives you a second chance..then utilise it to the fullest..."Hai tujhe bhi ijajat...karle tu bhi mohobbat...."
The train had just started..it gave the routine whistle..i was tired..and soon fell asleep....tried to recollect the face I was dying to see around..and virtually no existence of her...only to be waken up by the TT..it was something around 2 and I had crossed the city..came towards the exit gate of the bogie...and looked around in the dark...someone patted from the back..and I could not believe my eyes..it was TT again...not her for sure...but i wished..why not...may be some other day...
Tu bole glass aadha khali,
mein bolu aadha bhara,
Mein bolu kitna saara,
tu bole, zara zara..
Mein bolu din hai to,
tu bole raat nahi..
Baat to wahi hai naa,
Bass wahi baat nahi..
Jaane tu..jaane tu ya jaane naa,
Maane tu..maane tu ya maane naa
36 hrs in mumbai-pune..and a day stretched long..dont know whether that was enough or less...but certainly...Kahani abhi baki hai mere dost!!!!
nice share,,based from your story,,I noticed that you have a very tough car..you used it all week long and didn't even have a minor problem,,I bet it uses
audi performance parts
..
Very nice write up 😀

Your writing says me to visit pune !!